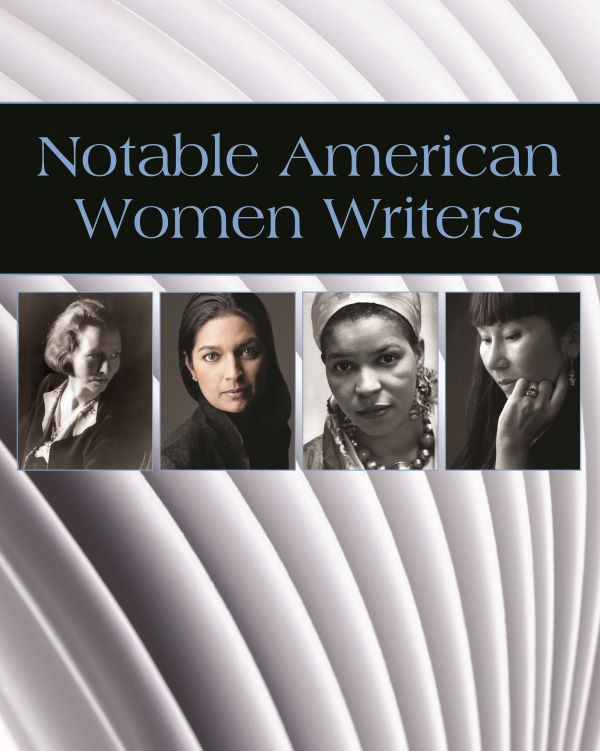 Notable American Women Writers
March 2020
---
---
This new title brings together overviews and in-depth analysis of hundreds of American women writers, from Colonial America to present day. This work concentrates on women writers of literature, including novels, short stories, poetry, and drama.
A CHOICE Top 75 Community College Resource for September 2021
---
Notable American Women Writers provides in-depth critical essays on women who are at the top of their game in all areas of writing, from picture books to scholarly writing, from poetry to screenplays, from memoir to philosophy. The women writers featured in this set have been selected to represent not only all types of writing, but all areas of the Americas, including Canada, the United States, Mexico, Argentina, Jamaica, and more. The women in these volumes are artists, social transformers, builders, thinkers, poets, playwrights, populists, elit­ists, products of their society, and shapers of their culture. They write on such vital issues as sexuality and gender, women's rights and privileges, wars of their eras, civil rights, literary criticism, mental illness, child-rearing, and identity.

Notable American Women Writers features more than 415 biographies. Each essay has been selected specifically for this set to showcase the spectrum of writing that falls under the broad umbrella of American women writers in such a way that the topic has specific relevance to classroom curricula and that it appeals to high school, undergraduate, and general readers.
Each essay is 1,000 to 2,000 words in length and includes the top matter information such as Name, by which the subject is best known; a Description of each woman's contributions and the type of writing she is best known for; and Birth and death dates and locations.
Writers featured include:
Toni Morrison
Zora Neale Hurston
Willa Cather
Joyce Carol Oates
Louisa May Alcott
Edith Wharton
Kate Chopin
Maya Angelou
Alice Walker
Louise Erdrich
Gwendolyn Brooks
Flannery O'Connor
Sylvia Path
Maxine Hong Kingston
Back matter includes supporting features of particular interest to those studying American women writers:
Chronological List of Authors, arranged by the author's year of birth;
Chronological List of Books, drawn from each articles selected works list and arranged by the year it was written and/or first published or produced, in the case of stage, screen-, and teleplays;
Theme Index lists writers by the major themes and topics that are woven into their work;
Glossary includes important terms used in the discussion, analysis, and criticism of literature;
Bibliography lists resources relevant to the study of American women writers, both general titles and those specific to the women covered in this book; and
Subject Index.
Designed to introduce readers at the high school and university level to the rich world of Women Writers in American literature, this two-volume collection will provide students with careful research and resources for further exploration into these accomplished and indispensable writers.
---