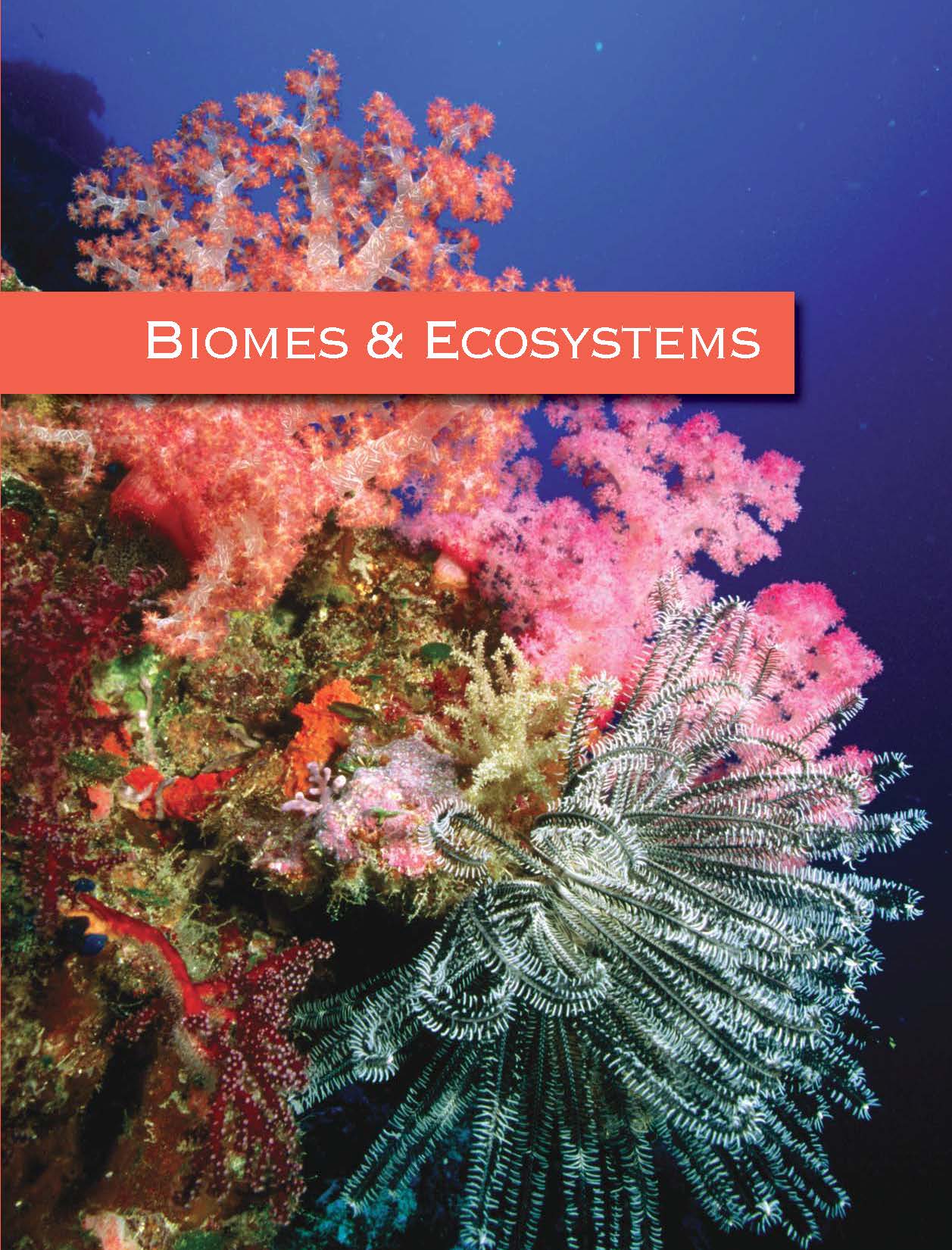 April 2013
---
---
This academic, multi-author reference work serves as a general and non-technical resource for students and teachers to understand the importance of biomes and ecosystems; to discover the biology and geography of these places around the world; to learn the history of biomes and ecosystems; and to initiate educational discussion brought forth by the specific social and topical articles presented in the work.
Biomes & Ecosystems illustrates the biology, geography, history and ecological importance of biomes and ecosystems around the world.
Scope and Coverage
Biomes and Ecosystems is a comprehensive review of key biological and geographic classifications tied to the high-school and college curriculum. The reference work will cover the broad scope of biomes and ecosystems around the world, from puddles on the street to coral reefs in Australia, from rain forests in Brazil to the tundra in Siberia. Each article will delve into the properties that make the subject a biome or ecosystem, and how those features work together. Especially targeted toward high school students, this outstanding reference work is edited to make the content readily accessible as well to patrons of public, academic, and university libraries.

Special Features:
List of Contributors
Introduction by the Editor
Timeline of Important Events
Glossary of Important and Unfamiliar Terms
Extensive Resource Guide