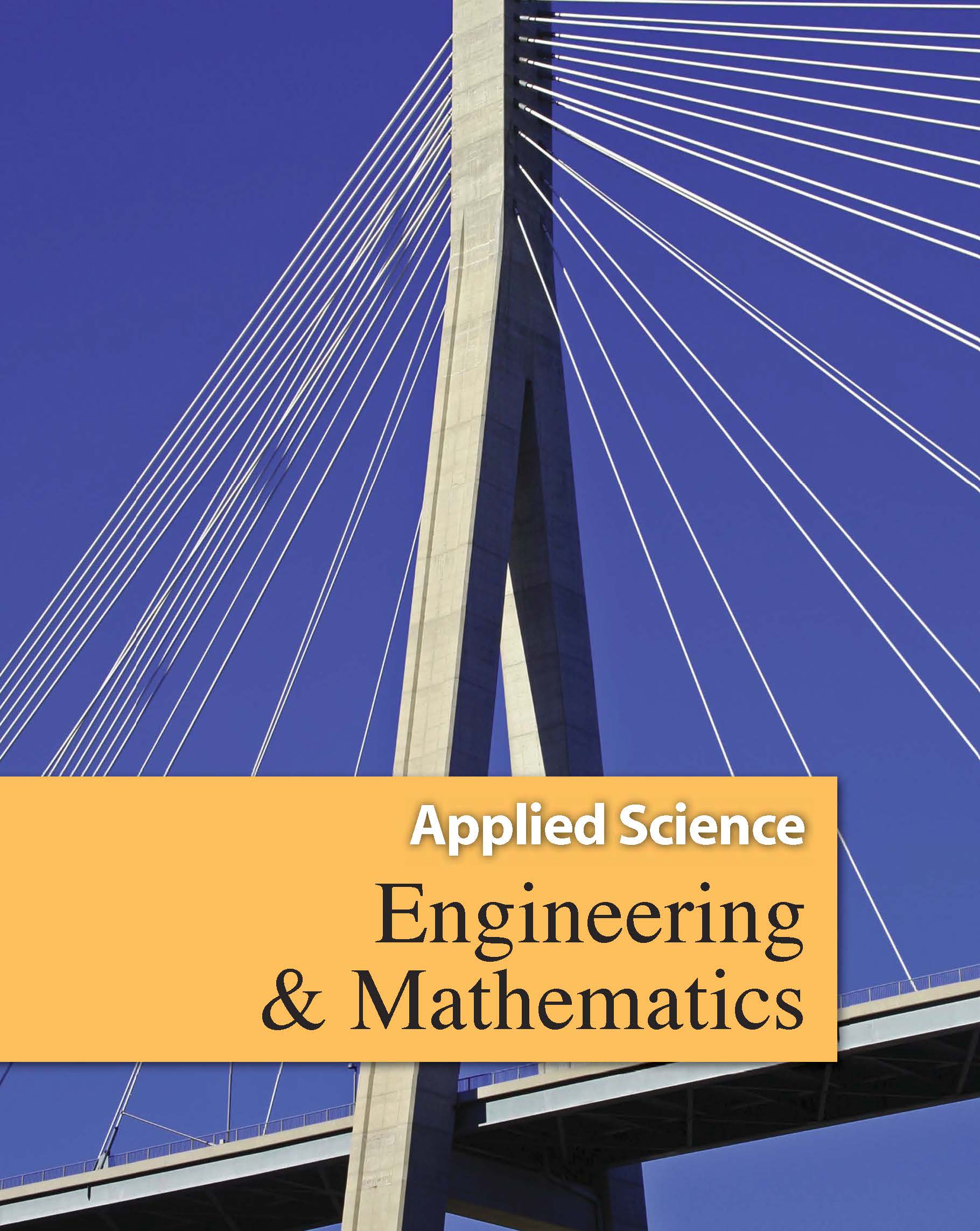 Applied Science: Engineering & Mathematics
December 2013
---
---
Examines the fields and science of engineering, including Civil Engineering, Bridge Design, Cell & Tissue Engineering, Erosion Control, Architecture, Audio Engineering, Biomechanics, Plastics Engineering, Superconductivity, Urban Planning, Water Supply Systems, Hydroponics, Fractal Geometry and many more.
This reference from Salem Press covers major fields and technologies in all areas, from agriculture to computers to engineering to medical to space sciences.
Applied Science: Engineering and Mathematics is a comprehensive volume that examines the relationship between engineering and mathematics, providing insight into the many ways in which both disciplines affect daily life. Understanding the interconnectedness of the different and varied branches of engineering and mathematics is important for anyone preparing for a career or endeavor in either field. Toward that end, essays look beyond basic principles to examine a wide range of topics, including industrial and business applications, historical and social contexts, and the impact a particular field of engineering or mathematics will have on future jobs and careers. A career-oriented feature details core jobs within the field, with a focus on fundamental and recommended coursework.
Scope of Coverage
Comprising 101 lengthy and alphabetically arranged essays on a broad range of subject fields. Applied Science: Engineering & Mathematics also includes charts and tables, as well as "Fascinating Facts" related to each applied-science field.
Special Features
A table detailing common units of measure.
An index illustrates the breadth of the reference work's coverage.
A biographical dictionary of scientists.
A timeline of all major scientific events across significant fields and technologies.
A complete glossary covers all technicaly and specialized terms.
A general bibliography offers a comprehensive list of works on applied science.
Applied Science: Engineering and Mathematics is specifically designed for a high-school audience and is edited to align with secondary or high-school curriculum standards. The content is readily accessible, as well, to patrons of both academic and university libraries. Librarians and general readers alike will also turn to this reference work for both basic information and current developments, presented in accessible language with copious reference aids.