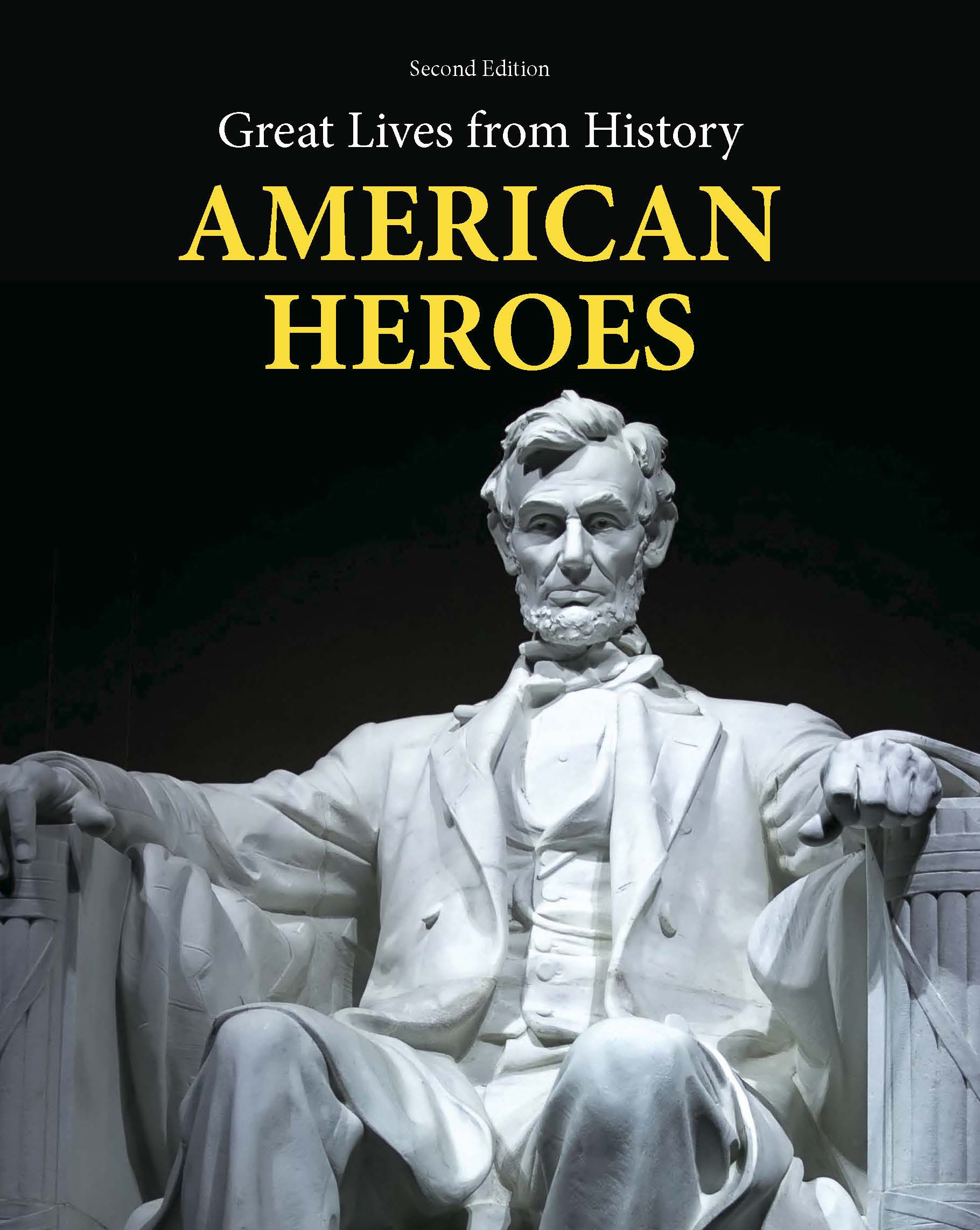 Great Lives from History: American Heroes
April 2019
---
---
Great Lives from History: American Heroes profiles nearly 300 individuals who place others above self and who invoke courage to take risks to better the world, from the American Revolution through today.
This second edition of American Heroes comes at a time in history when the term "hero" is more subjective than ever. Not all heroes are the spotless paragons envisioned in fiction or in old history books. In today's world, the information age and dwindling privacy position many of our modern heroes against their very human flaws - perhaps making their accomplishments all the more remarkable.
Great Lives from History: American Heroes features 297 biographies. Since the last edition dozens of brand new biographies on heroic men and women have been added. The categories that these heroes fall into 19 categories:
Aeronaturics & Spaceflight
Art
Athletics
Business
Education
Entertainment
Environment
Exploration
Invention
Journalism

Literature
Medicine
Military
Native American Leaders
Politics/Law
Presidents & First Ladies
Religion
Social Reform
STEM
Each essay has been written specifically for this set, for which inclusion criteria includes historical significance, representation of a wide range of fields of endeavor, relevance to classroom curricula, and appeal to high school, undergraduate, and general readers.
Essay Length & Format
Each essay, 1,000-2,000 words in length, includes top matter information:
Name

by which the subject is best known, with pronunciation guidelines as needed;

Description

of each subject's contributions or occupation;

Birth, death dates, and locations

, such as alternative spellings, pseudonyms, and nicknames;

Areas of achievement

with which the profiled subject is most closely identified;

Synopsis

of the subject's historical or social importance
The body of each essay is divided into the following three parts:
Early Life

provides facts about upbringing and the environment in which the subject was reared.

Life's Work

, the heart of the essay, consists of a straightforward, generally chronological account of how the subject gained recognition in their chosen field, emphasizing the most significant achievements in their life and career.

Significance

provides an overview of the long-range important of the profiled subject's accomplishments, and why studying them is important.
Each essay includes Further Reading, an annotated bibliography that provides a starting point for further research.
Special Features
Editor's Introduction
Sidebars
Photographs
Complete List of Contents
Back Matter includes the following appendixes and indexes of particular interest to those studying American heroes:
Chronological List of Entries
Alphabetical List of Entries
Subject Index
---