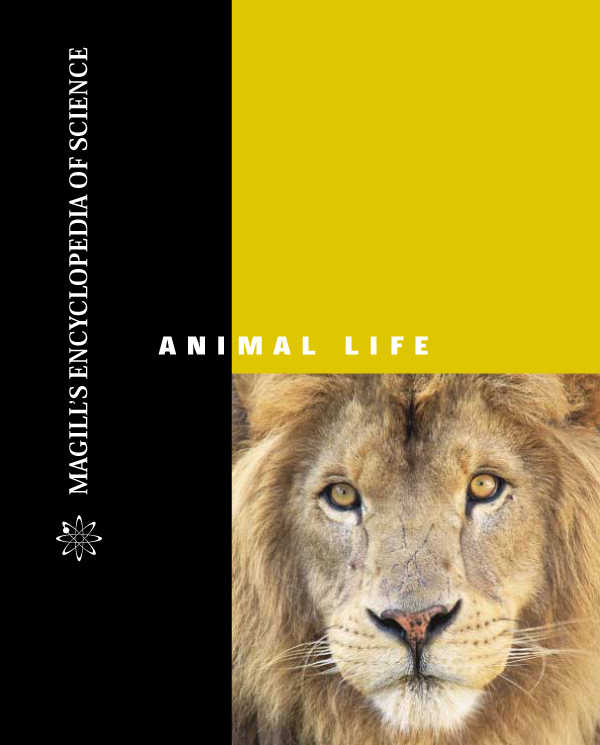 Magill's Encyclopedia of Science: Animal Life
December 2001
---
---
Ideal for high school, undergraduate, and general readers, this 4-volume set offers accessible, easy-to-understand scientific information on a subject that is of significant popular and academic interest.
Entries ranging from 1,000-3,000 words, focus on nonhumans from the Animal Kingdom, from insects to reptiles to mammals. Early humans are addressed in an evolutionary context, and modern humans are included only for interspecies comparison or for their efforts to coexist with other species. Species overviews, at 1,000-2,000 words, discuss notable anatomy and physiology, habitat, behavior and reproduction and include a sidebar listing classification, geographical location, life span, and special anatomy.


All entries begin with ready-reference information about the type of animal science and fields of study and feature a list of principal terms, with brief definitions. Numerous subheads guide the reader through the main text of the entry. Every essay ends with an annotated bibliography.


Issue oriented discussions (animal rights, habitat destruction, poaching) and biographical entries (John James Audubon, Charles Darwin, Jane Goodall) appear as 500-word sidebars within main entries. In addition, longer entries provide one or more brief sidebars highlighting interesting subjects relating to the text.
---