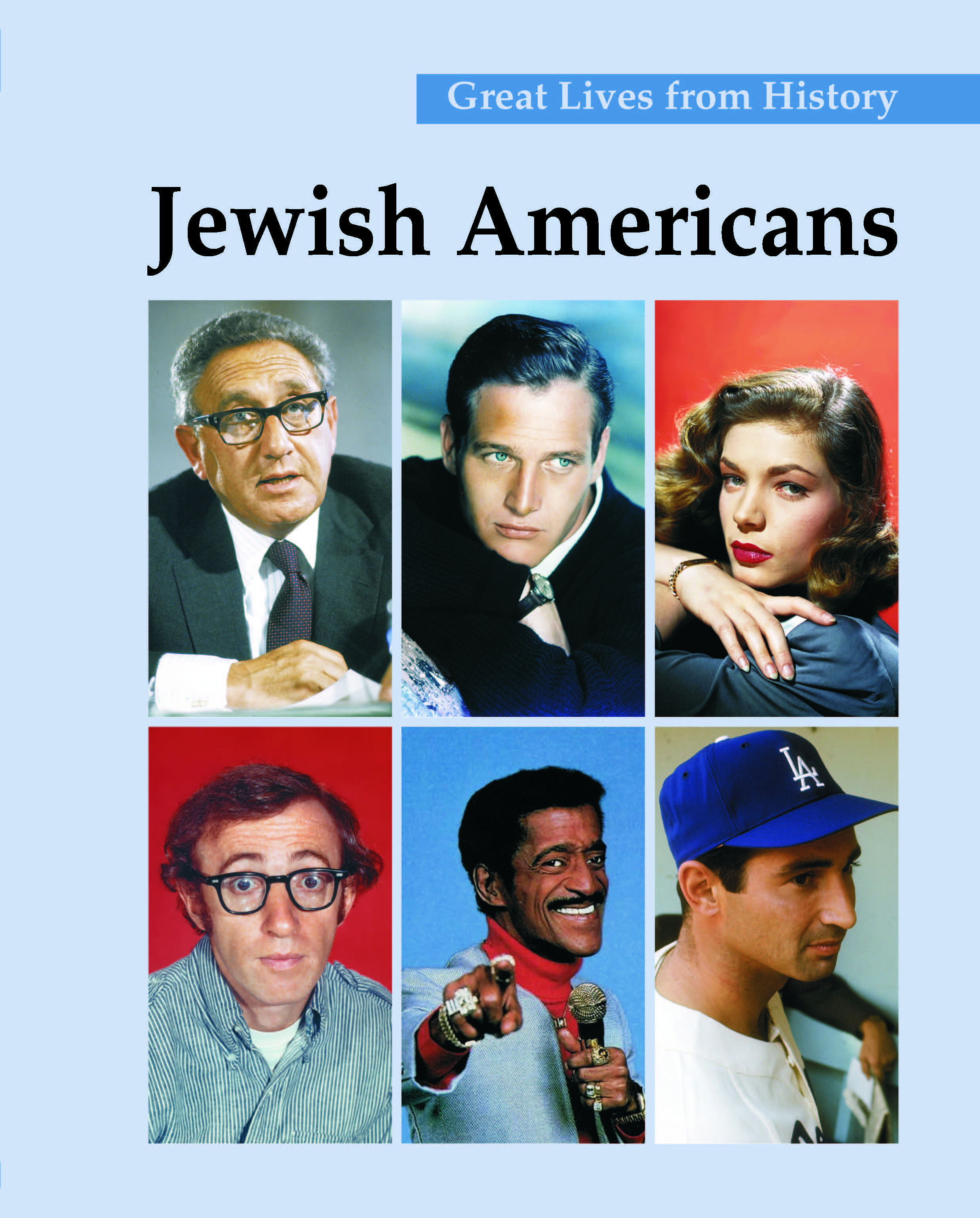 Great Lives from History: Jewish Americans
April 2011
---
---
Covers 654 individuals from colonial times through the present, offering a fascinating perspective on Jewish history, both cultural and religious, in the United States.
Great Lives from History: Jewish Americans features 646 essays covering 654 people (including 124 women) from the eighteenth century to the present. The majority of the individuals included in this set have never been covered in this series before. Many individuals are household names, famous for high-profile professions in entertainment, politics, and business, while others have received less public attention but made important contributions to civil rights and science or helped pave the way for others in their community in areas such as education and sports. The subjects of these essays are Jewish Americans who undertook a wide range of endeavors from colonial times into the twenty-first century-coverage that is essential in any liberal arts curriculum.


Each essay is approximately 3 to 4 pages in length and displays ready-reference top matter, which offers easy access to biographical information, including the individual's name (with any other versions or alternate spellings), occupation (including nationality for immigrants), area of achievement, and dates of birth and death. Also included is a brief synopsis explaining the individual's historical or social importance.
The body of the essay is divided into several sections:
Early Life provides facts about the individual's upbringing and the environment in which he or she was reared, including his or her connection to Jewish religion and/or culture;
Life's Work is a straightforward, generally chronological account of how the individual gained recognition in his or her chosen field, emphasizing the most significant achievements in the figure's life and career;
Significance provides an overview of the importance of the individual's accomplishments, and discusses why it is important to study this individual. All essays conclude with notes for further research and cross-references to other essays in the set.
Featured individuals include:
Isaac Asimov
Jeff Bezos
Joyce Brothers
Sammy Davis, Jr.
Betty Friedan
Ruth Bader Ginsberg
Alan Greenspan
Harry Houdini

Carole King
Ralph Lauren
Groucho Marx
Annie Leibovitz
David Lee Roth
Levi Strauss
Walter Winchell
Naomi Wolf
An alphabetically complete list of contents can be found in the front of every volume, as well as a pronunciation key. A multitude of sidebars provide key information on notable achievements, career highlights, and important causes. Appendixes include a Chronological List of Entries, a comprehensive Bibliography, a list of Research Centers and Libraries, and several lists detailing books, movies, and television shows that explore the Jewish American experience. Geographical, Personage, and Subject Indexes round out the set.
---