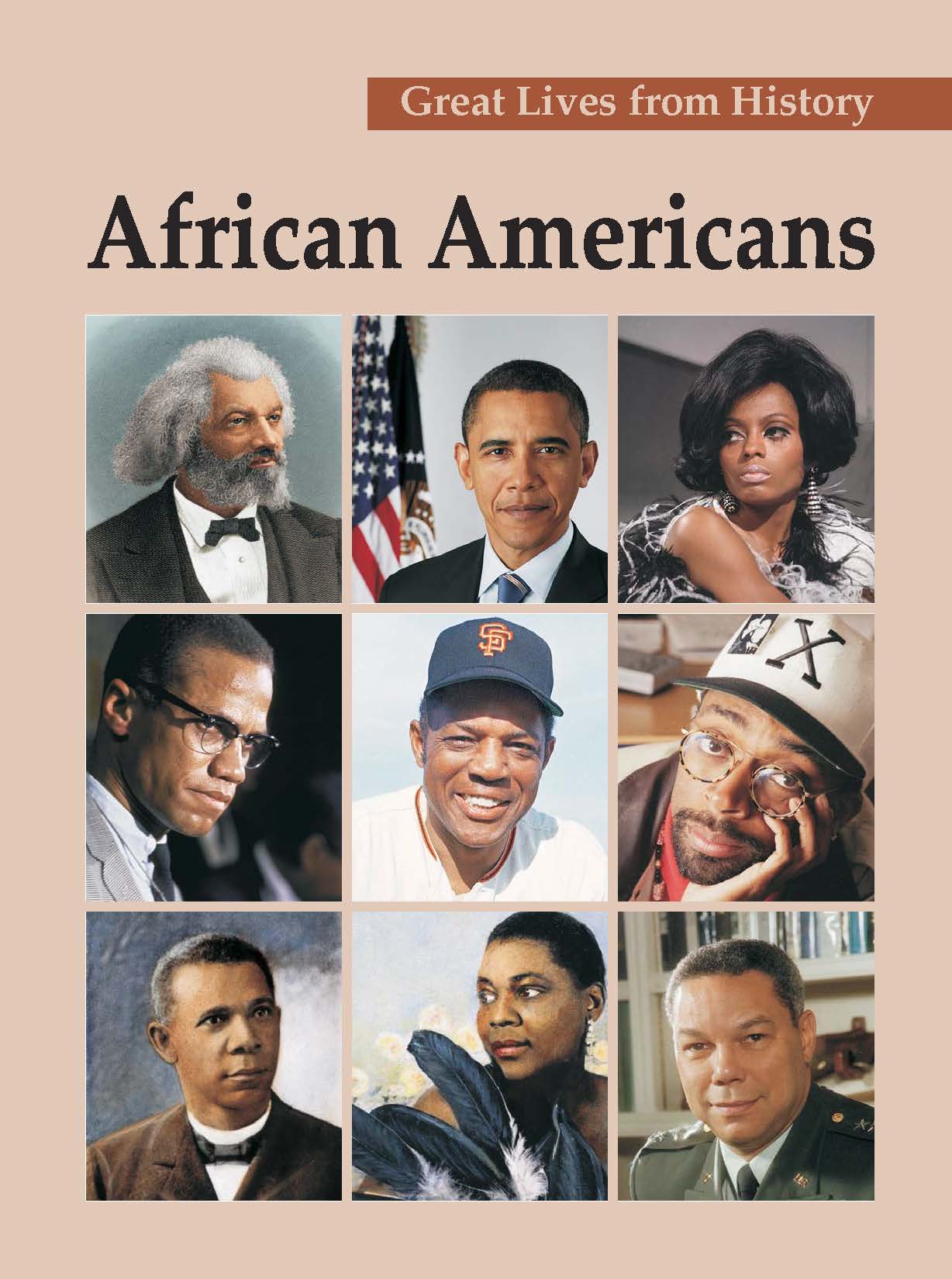 Great Lives from History: African Americans
August 2011
---
---
Great Lives from History: African Americans covers more than 800 people from colonial times through the present, offering fascinating perspectives on Black American history.
Great Lives from History: African Americans features 841 essays covering 844 people (including 211 women). The vast majority of the individuals included in this set have never been covered in this series before. Many of these individuals—from artists and business giants to religious and political leaders, scientists, inventors, philosophers, and social activists—are not covered in other biographical reference works of this magnitude.
By category, the contents include African Americans whose areas of achievement fall into one or more categories, including:
Abolitionism

Education

Law

Journalism & Publishing

Literature

Religion & Theology

Sports

Music

Film

Business

Civil Rights

Government & Politics
Each essay is from 1,000 to 2,000 words in length (approximately 2 to 4 pages) and displays standard ready-reference top matter offering easy access to the following biographical information:
Name
Synopsis
Born/Died Information
Also Known As
Areas of Achievement
The body of each essay, which also includes a byline for the contributing writer-scholar, is divided into the following three parts:
Early Life provides facts about the individual's upbringing and the environment in which the subject was reared. This section also provides the pronunciation of the profiled subject's full name upon first mention. Where little is known about the person's early life, historical context is provided.
Life's Work, the heart of the essay, consists of a straightforward, generally chronological account of how the individual gained recognition in his or her chosen field, emphasizing the most significant achievements in the figure's life and career.
Significance provides an overview of the long-range importance of the individual's accomplishments, emphasizing the impact on American history, business, culture, sports or other areas of endeavor. This section sums up why it is important to study this individual.
The end matter includes Further Readings and a See Also section.
Special Features

Chronological List of Entries
Mediagraphy
Literary Bibliography
Organizations & Societies
Research Centers & Libraries
Bibliography
Website Directory
Great Lives from History: African Americans ends with three useful indexes: Category Index, Personages Index, and a Subject Index.
---