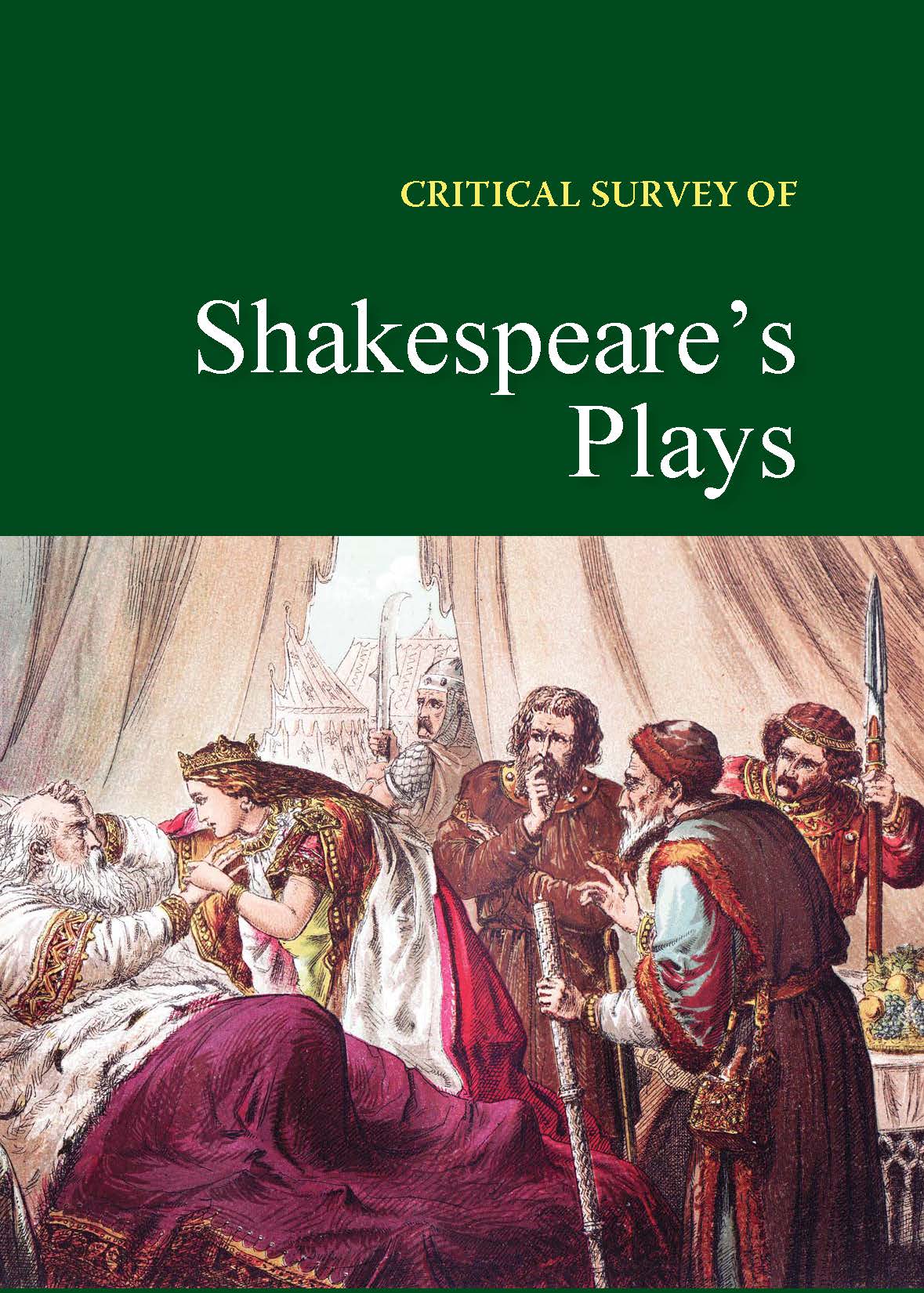 Critical Survey of Shakespeare's Plays
October 2015
---
---
Examines all 39 of the most influential plays by Shakespeare, with an in-depth examination of each play's historical significance, literary technique, and contemporary alignment.
The plays of William Shakespeare, from tragedies such as Hamlet to comedies such as A Midsummer Night's Dream, have endured since their first productions in the late 16th and early 17th centuries. A vital part of high school and college literature curricula today, these plays continue to educate and entertain, showing students --as well as the general populace --themes of humanity that have persevered throughout the ages, such as romantic love, greed, power, revenge, forgiveness, and many more.
Written by leading experts in the field of Shakespearean studies, Critical Survey of Shakespeare's Plays closely examines all 39 of Shakespeare's plays, as well as Shakespeare's life, style, technique, and influences. This title begins with a biography of Shakespeare and an introduction to his plays as a whole, followed by close readings of individual plays. Each essay is devoted to a single work and provides an in-depth critical analysis of the play's historical significance, literary/dramatic techniques, and meaning to a contemporary audience. An abstract, explanation of context, and lists of keywords, works cited, and recommended books for further study also enhance each essay.
The second half of the book focuses on various critical readings, analyzing Shakespeare's form, technique, and syntax, as well as main themes, motifs, and related topics. Also included are other resources useful to studying Shakespeare's plays, including a guide to free online sources and more literary criticism, a bibliography, a list of contributors, and a complete index.
The essays in this single volume compile the essentials for any person interested in Shakespeare, whether a student approaching his works for the first time or a habitual theatergoer about to witness a new production of one of the plays. This title is a set of essays that record the history of Shakespeare the man, the dramatist, and the poet, and analyze each work attributed to his pen.
With so much comprehensive analysis of Shakespeare's life and works, Critical Survey of Shakespeare's Plays is a must-have resource for high school and undergraduate literature departments, as well as public libraries who wish to support their literature collections.
---