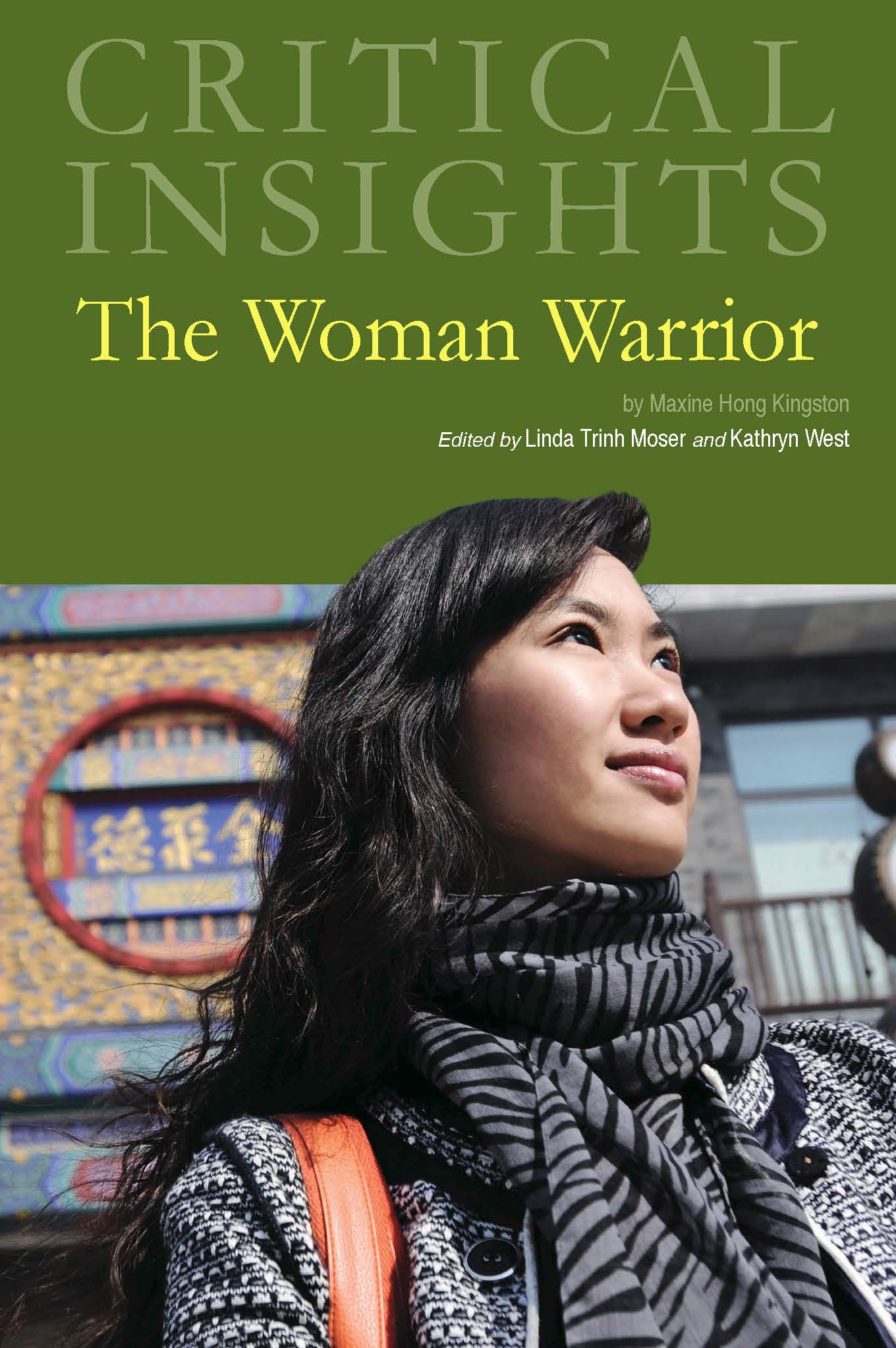 Critical Insights: The Woman Warrior
November 2016
---
---
Outstanding, in-depth scholarship by renowned literary critics; great starting point for students seeking an introduction to the theme and the critical discussions surrounding it.
Maxine Hong Kingston's The Woman Warrior: Memoir of a Girlhood Among Ghosts is, according to the Modern Language Association, the most taught text on U.S. campuses, featured in Literature, Asian American Studies, Asian Studies, Women's Studies, and Anthropology, as well as other departments. Coinciding with the fortieth anniversary of publication of The Woman Warrior, this volume features international scholars revisiting long-standing debates about authenticity, genre, and identity in the text, as well as pushing forward into little explored contexts, such as transnationalism, mythopoesis, diaspora, and relational self-hood. In an exclusive interview with Kingston, the volume editors discuss the place of this groundbreaking text in American literature, understanding humanity in stories of the immigrant experience, and the debt the book owes to both Chinese and American literary traditions. Additional essays compare Kingston's masterwork to other key ethnic American writings by authors such as Amy Tan, Maya Angelou, and Lan Cao.
This comprehensive collection of essays is designed to illuminate the major themes and stylistic features of The Woman Warrior, as well as to apprise readers of the debates and controversies surrounding Kingston's memoir - including the debate over whether the piece should be fiction or nonfiction. A number of these essays make connections to Kingston's later writings, with an emphasis on mother/daughter relationships and feminism.
The book begins with an About This Volume section by West providing a layout of the book. After this is the Book and Author section where Linda Trinh Moser introduces the history and resonance of The Woman Warrior. Editor, West, then provides a biography of the author, which includes an interview by Moser. Following this are four Critical Context essays providing contextual, historical, and comparative insights, as well as an overview of the critical reception of The Woman Warrior. The next section, Critical Readings, contains eight essays on a range of topics. The concluding section of this volume offers Resources designed to provide quick access to facts about Kingston's life and writing. A chronology of Kingston's life is followed by a list of her publications, including books and essays and occasional pieces.
Each essay is 2,500 to 5,000 words in length, and all essays conclude with a list of "Works Cited," along with endnotes. Finally, the volume's appendixes offer a section of useful reference resources:
Chronology of Maxine Hong Kingston's Life
Works by Maxine Hong Kingston
Bibliography
About the Editors
Contributors
Index
---