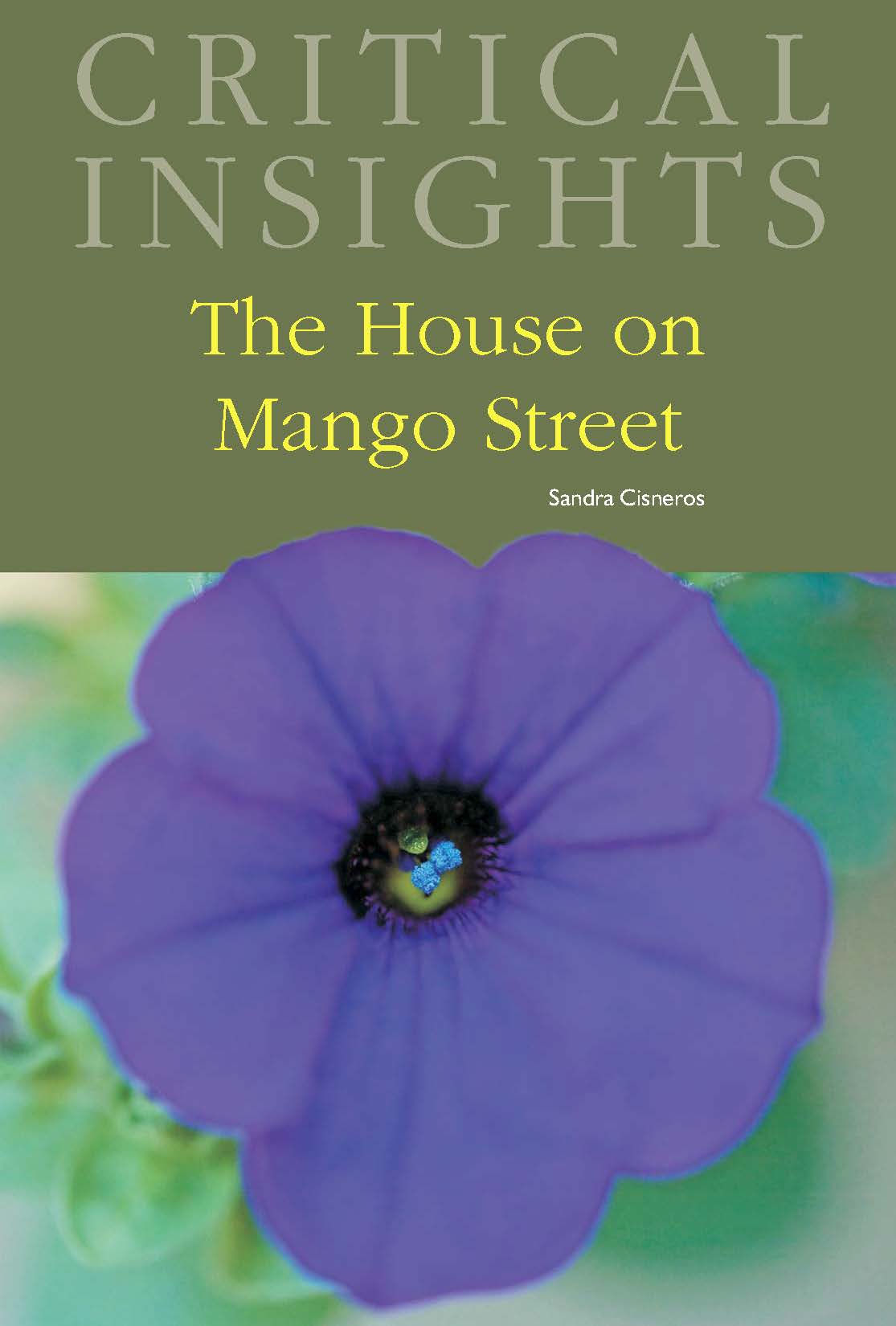 Critical Insights: The House on Mango Street
October 2010
---
---
This volume in the Critical Insights series offers a comprehensive introduction to Sandra Cisneros's acclaimed novel.
The House on Mango Street is easily one of the most critically and commercially successful novels by a Mexican American writer. Since its publication in 1984, more than one million copies have been sold, and it regularly appears on high school and college reading lists. In deceptively simple prose, it tells the stories of a young Mexican American girl's family and friends and of her coming-of-age within an impoverished Chicago neighborhood. Both universal in theme and culturally specific, it stands as a landmark in Chicano/a and American literature.


Edited and with an introduction by María Herrera-Sobek, Professor of Chicano Studies and the Luis Leal Endowed Chair at the University of California, Santa Barbara. Herrera-Sobek reasons that a large part of the novel's success can be attributed to its simple prose and reliance on suggestive metaphors and similes, and Chloë Schama, writing on behalf of The Paris Review, reflects on the urgency Cisneros felt as she wrote her novel.


For readers studying Mango Street for the first time, a quartet of essays offer a framework for developing a deeper understanding of its key themes and contexts. Amelia María de la Luz Montes points out how Cisneros, a midwesterner as well as a Chicana, modeled the Mango Street neighborhood after her own Chicago neighborhood, and Amy Sickels surveys the body of Mango Street criticism. Felicia J. Cruz draws on reader-response theory to discuss how the novel is understood by readers of various social and ethnic backgrounds, and Catherine Leen examines how both Mango Street and Toni Morrison's The Bluest Eye oppose patriarchal systems.


Next, a collection of classic essays offers a window into the major strands of criticism of the novel. Leslie Petty and Catrióna Rueda Esquibel both take feminist approaches to Mango Street, examining how Cisneros counters gender stereotypes, critiques patriarchy, and depicts female friendships. Michelle Scalise Sugiyama in turn investigates how Cisneros treats the sexuality of her female characters. Robin Ganz, Stella Bolaki, and Maria Karafilis then consider the question of borders and examine how Cisneros uses the novel to cross the boundaries of gender, class, language, and genre. Annie O. Eysturoy and Delia Poey pick up on this last concern by exploring how Cisneros transforms the traditional bildungsroman within Mango Street. Maria Antònia Oliver-Rotger and Jacqueline Doyle both describe the relationship between creativity and one's home. Finally, James R. Giles focuses an ecocritical lens on the novel, and Reuben Sánchez describes how Cisneros transforms classic myths and fairy tales within the novel.


Rounding out the volume are a brief biography and chronology of Cisneros's life, a complete list of her current major publications, and a bibliography of helpful resources for further study.
---