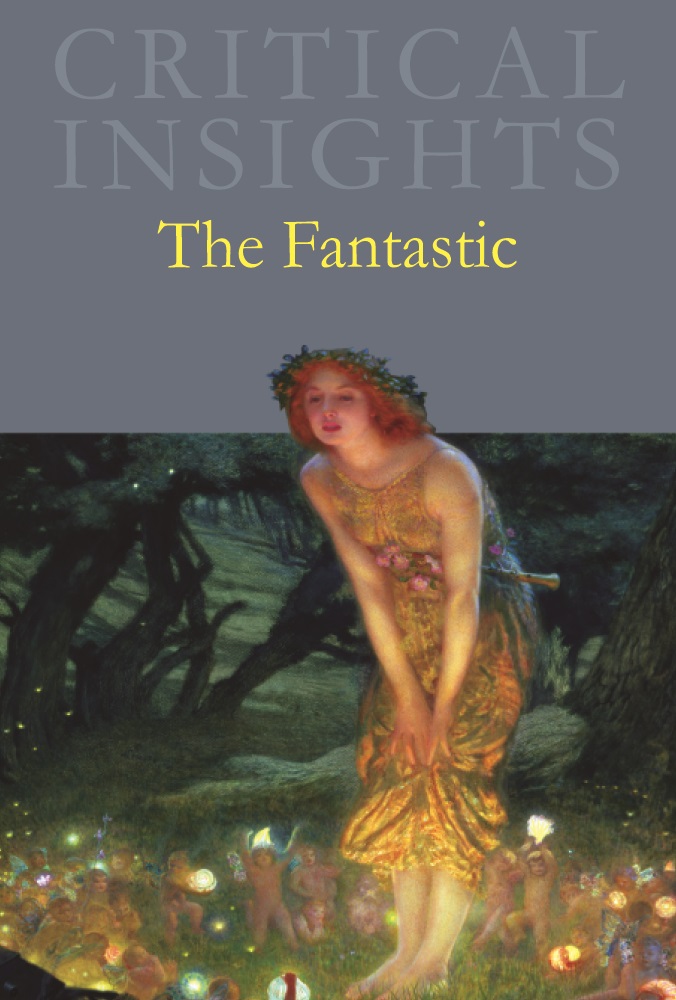 Critical Insights: The Fantastic
September 2012
---
---
Great starting point for students seeking an introduction to the theme and the critical discussions surrounding it.
Tales of magic, the supernatural, and the uncanny have been around as long as people have been telling stories. From Odyssey's adventures to the extraordinary history of the Buendía family of One Hundred Years of Solitude, stories of the fantastic have thrilled, mystified, and terrorized readers for centuries.


Edited by Claire Whitehead, Senior Lecturer in the Russian Department at the University of St Andrews in the United Kingdom and author of several articles on the fantastic in the works of major European and world authors, this volume in the Critical Insights series presents a variety of new essays on the perennial theme. For readers who are studying it for the first time, a four essays survey the critical conversation regarding the theme, explore its cultural and historical contexts, and offer close and comparative readings of key texts in the genre. Readers seeking a deeper understanding of the theme can then move on to other essays that explore it in depth through a variety of critical approaches. Works discussed include "Rip Van Winkle," "The Tell-Tale Heart," The Little Stranger, Wuthering Heights, My Cousin Rachel, and Lady Audley's Secret, as well as the works and common themes of such authors as Marie NDiaye, Italo Calvino, J.R.R. Tolkien, Richard Metheson, Franz Kafka, Fyodor Dostoyevsky, E.T.A. Hoffman, Shirley Jackson and Steven King. Contributors include Lucie Armitt, Daniela De Pau, Dimitra Fimi, Eugenio Bolongaro, and Peter Cogman.


Rounding out the volume are a list of literary works not mentioned in the book that concern the theme of the fantastic and as well as a bibliography of critical sources for readers seeking to study this timeless theme in greater depth.