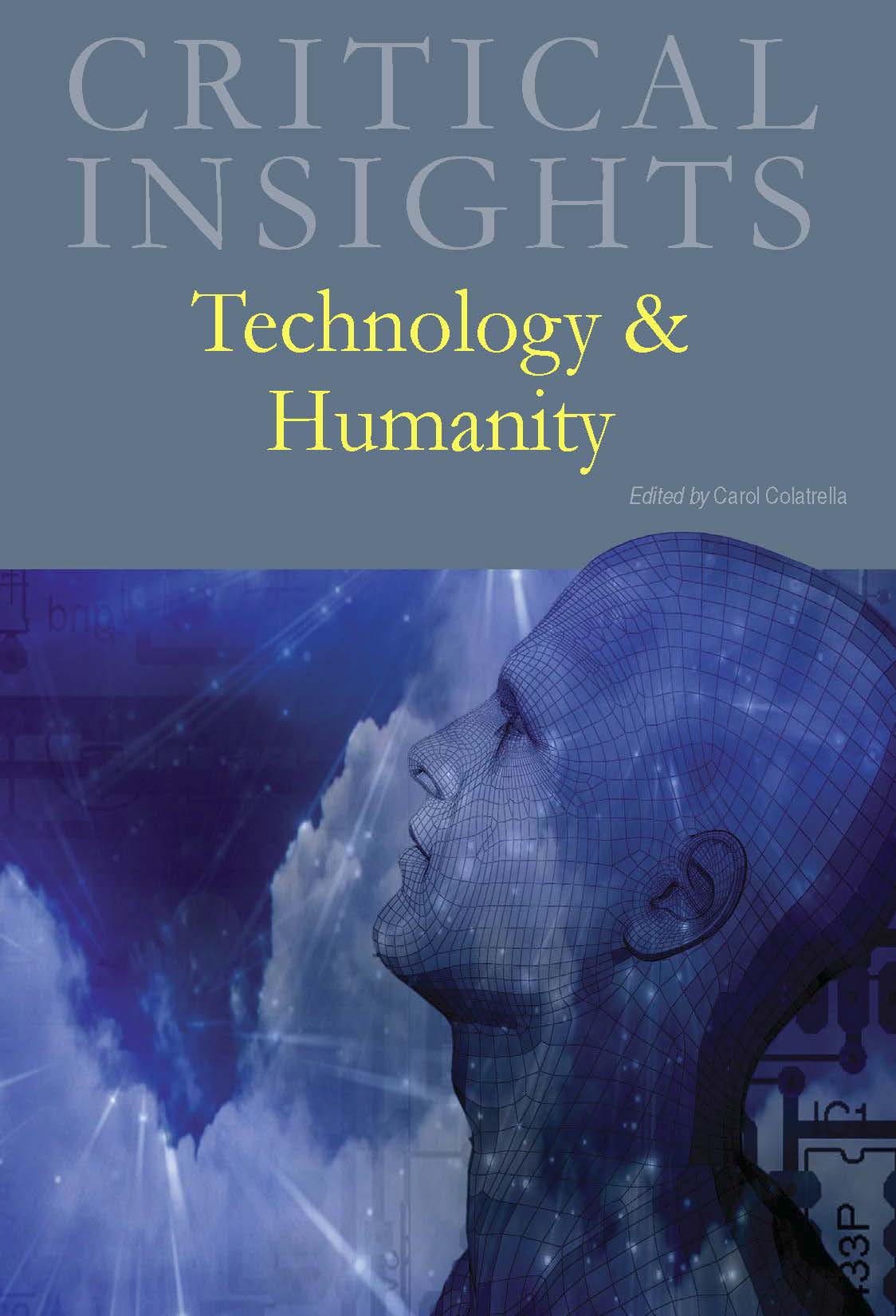 Critical Insights: Technology & Humanity
September 2012
---
---
Great starting point for students seeking an introduction to the theme and the critical discussions surrounding it.
Human engagement with technology has a deep history, as social progress and creative expression have long been connected with the development, deployment, and representation of what we recognize as technological products and processes. We all know what we think of as "technology" today, and yet each stage of human development has had its own - even ancient cave paintings depict the artistic, scientific, and technological interests of our ancestors. Technology can be as basic and essential as fire, or a common kitchen tool, or can become, at least in our imaginations, so sophisticated and pervasive as to take on the feel of a nightmare. Literature - in its printed and now digital forms, itself a shining example of the success of technology in reaching around the world - reflects the draw, and the dangers, of technology for us in myriad ways.


Edited by Carol Colatrella, Professor of Literature and Cultural Studies, Literature, Communication and Culture, Georgia Institute of Technology, this volume in the Critical Insights series presents a variety of new essays on a theme familiar worldwide and throughout history. For readers who are studying it for the first time, a four essays survey the critical conversation regarding the theme, explore its cultural and historical contexts, and offer close and comparative readings of key texts in the genre. Readers seeking a deeper understanding of the theme can then move on to other essays that explore it in depth through a variety of critical approaches. From the automata of the ancients to humanity's fascination with time travel, robotics, and space, to cyberpunk and Japanese anime, the volume explores the myriad ways technology has flavored the world's literature and film. Works discussed include Frankenstein; The House of the Seven Gables; The Hero with a Thousand Faces; The Great Gatsby; The Crying of Lot 49; Neuromancer; and Blade Runner.


Rounding out the volume are a list of literary works not mentioned in the book that concern the theme of technology and humanity as well as a bibliography of critical sources for readers seeking to study this timeless theme in greater depth.