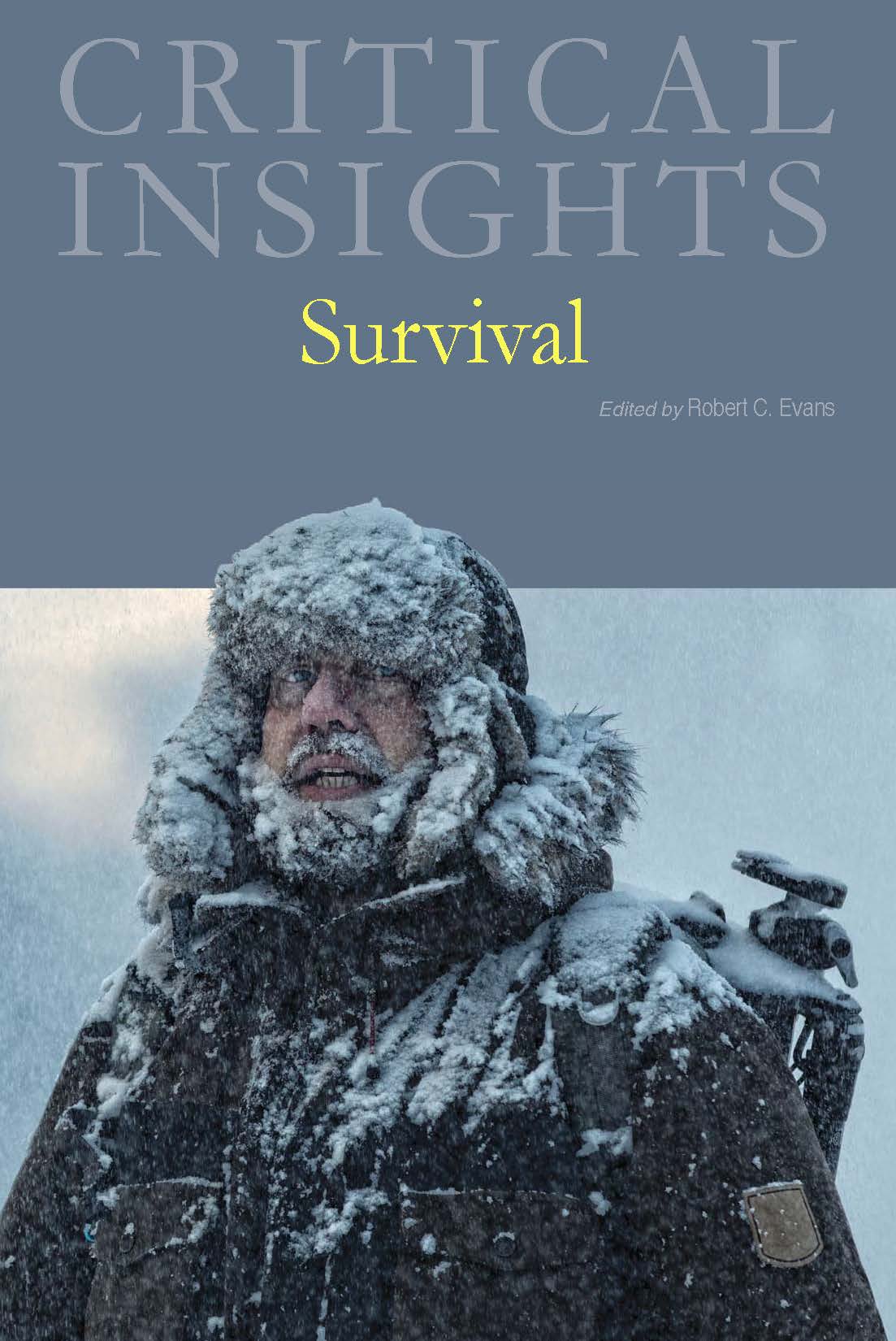 Critical Insights: Survival
September 2018
---
---
The book, in short, will explore a theme important to such key literary works as Homer's Odyssey, Melville's Moby-Dick, Twain's Adventures of Huckleberry Finn, Elie Wiesel's Night, as well as Jon Krakauer's nonfiction work, Into the Wild among many others.
Why have so many writers been concerned with this theme? Why is this theme so popular with readers or with viewers of films? Why has literature, almost since the very beginning (think of Homer's Odyssey, for instance), been so often and so strongly preoccupied with the quest to survive? How and why is this matter deeply rooted in human psychology? These are just a few of the general questions that can be asked about survival as a general theme in literature.
Critical Contexts
For readers who are studying the theme for the first time, four essays survey the critical conversation regarding the theme, explore its cultural and historical contexts, and offer close and comparative readings of key texts containing the theme. These essays emphasize four approaches in particular: the first takes a historical approach, the second offers an overview of previous scholarship on the topic, the third uses a specific critical lens (or theoretical perspective) to deal with the survival theme, and the fourth compares and contrasts the ways survival is dealt with by two different writers in two different works.
Critical Readings
Readers seeking a deeper understanding of the theme can then move on to other essays that explore it in depth through a variety of critical approaches as it appears in a variety of particular works.
Each essay is 2,500 to 5,000 words in length, and all essays conclude with a list of "Works Cited," along with endnotes.
Resources
Additional Works on Survival
Bibliography
Contributors
About the Editor
Index
---