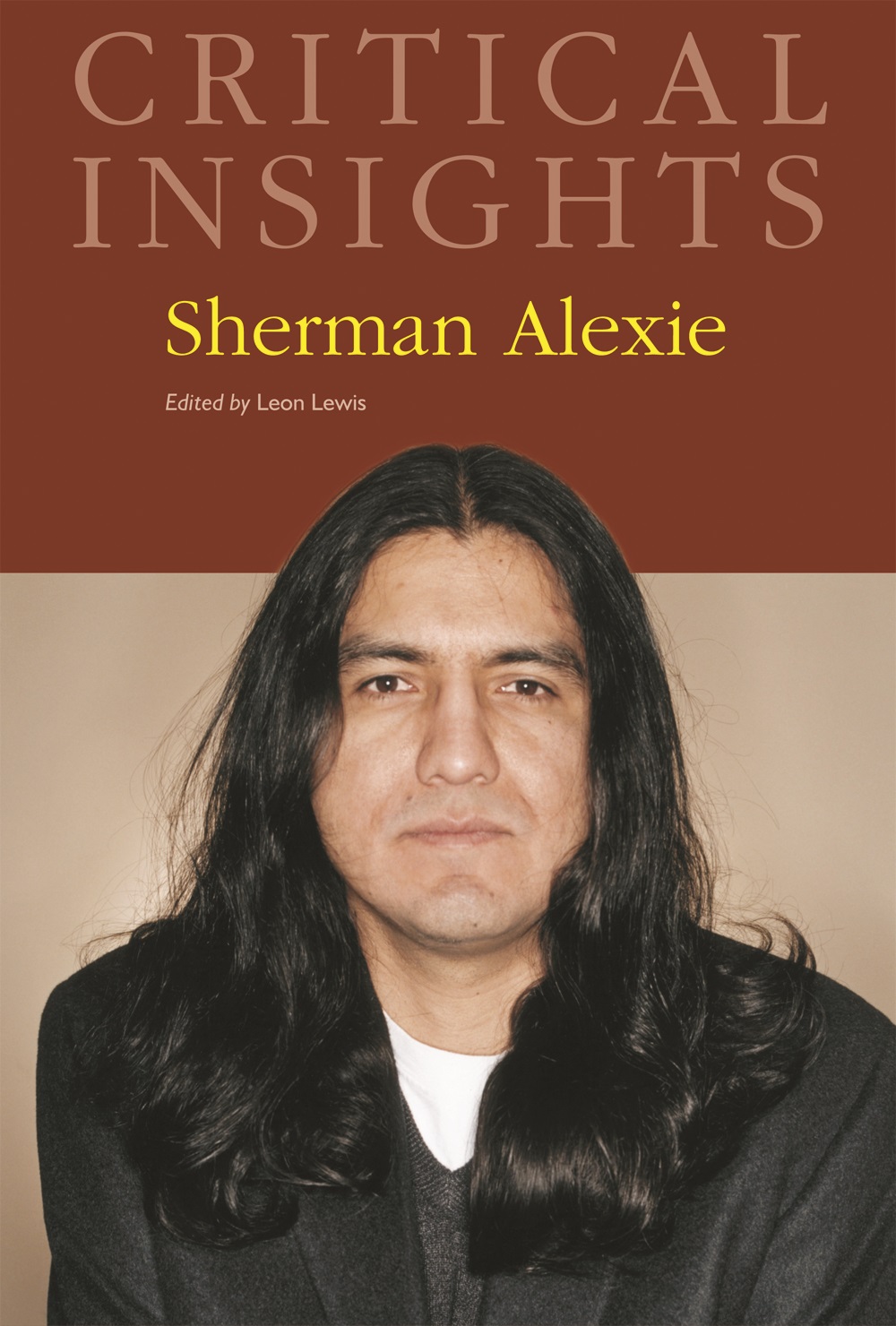 Critical Insights: Sherman Alexie
September 2011
---
---
Noticed initially as a Native American author, Sherman Alexie has since achieved a reputation as a significant figure in the American literary landscape.
The essays in this volume have been chosen to address the interests and needs of a broad range of readers, from students seeking further insights to teachers who hope to deepen their understanding to scholars who wish to join a conversation among their peers. In his citation of War Dances as the winner of the PEN/Faulkner Award, poet Al Young said that the book "taps every vein and nerve, every tissue, every issue that quickens the current blood-pulse," lauding Alexie for "the caring, eye-opening beauty of this rollicking, bittersweet gem of a book." The intention and purpose of this volume is to provide critical insights worthy of that achievement.


Alexie's work is the imaginative expression of his eventful life. This volume, therefore, includes an insightful biographical sketch of Alexie which provides a guide to many of the most noteworthy incidents and circumstances of his life. The combination of controversy, compelling writing, and a dynamic personality has projected Alexie into a unique position in contemporary American culture, and his work has reached a much wider range of readers than would have been anticipated by readers of his first poems.


The course of critical scrutiny that followed the publication of Alexie's books is ably assessed in an essay that reaches back to Alexie's early life to lead into the beginning of his appearance in print. It continues as he becomes a part of a visible literary landscape and then a prominent point in its topography.


A continuing controversy, highlighted by Alexie's refusal to be restricted to any projection of American Indian reality other than his own, is given expression by an essay that asks, "What right does Alexie have to share with general readers our most painful realities of poverty and social dysfunction?" The exploration of this question is an illustration of one of the most provocative and persistent issues that Alexie's work has emphasized.


Other essays explore impact of atrocities on his writing, the identity of the American Indian in modern writing and the author's broadening perspective on the human condition. Alexie's poetry receives specific attention in a number of essays. His poetry, the genre acknowledged by the author as the "original fire" that ignited his creative flame, is central to understanding his other work. For instance, Alexie "modifies the English sonnet" to negotiate "between his cultural inheritances," one essayist stresses the ways Alexie restructures the sonnet to "upset the reader's expectation of resolution and thus promote the idea that the Indian dilemma is never a matter that can be easily or hastily solved."


His contemporary critical reception is explored. The role of music in his prose is examined. Storytelling and oral traditions are investigated in his work and his work in films is discussed.


Each essay is 5,000 words in length, and all essays conclude with a list of "Works Cited," along with endnotes. Finally, the volume's appendixes offer a section of useful reference resources:

| | |
| --- | --- |
| | A chronology of the author's life |
| | A complete list of the author's works and their original dates of publication |
| | A general bibliography |
| | A detailed paragraph on the volume's editor |
| | Notes on the individual chapter authors |
| | A subject index |