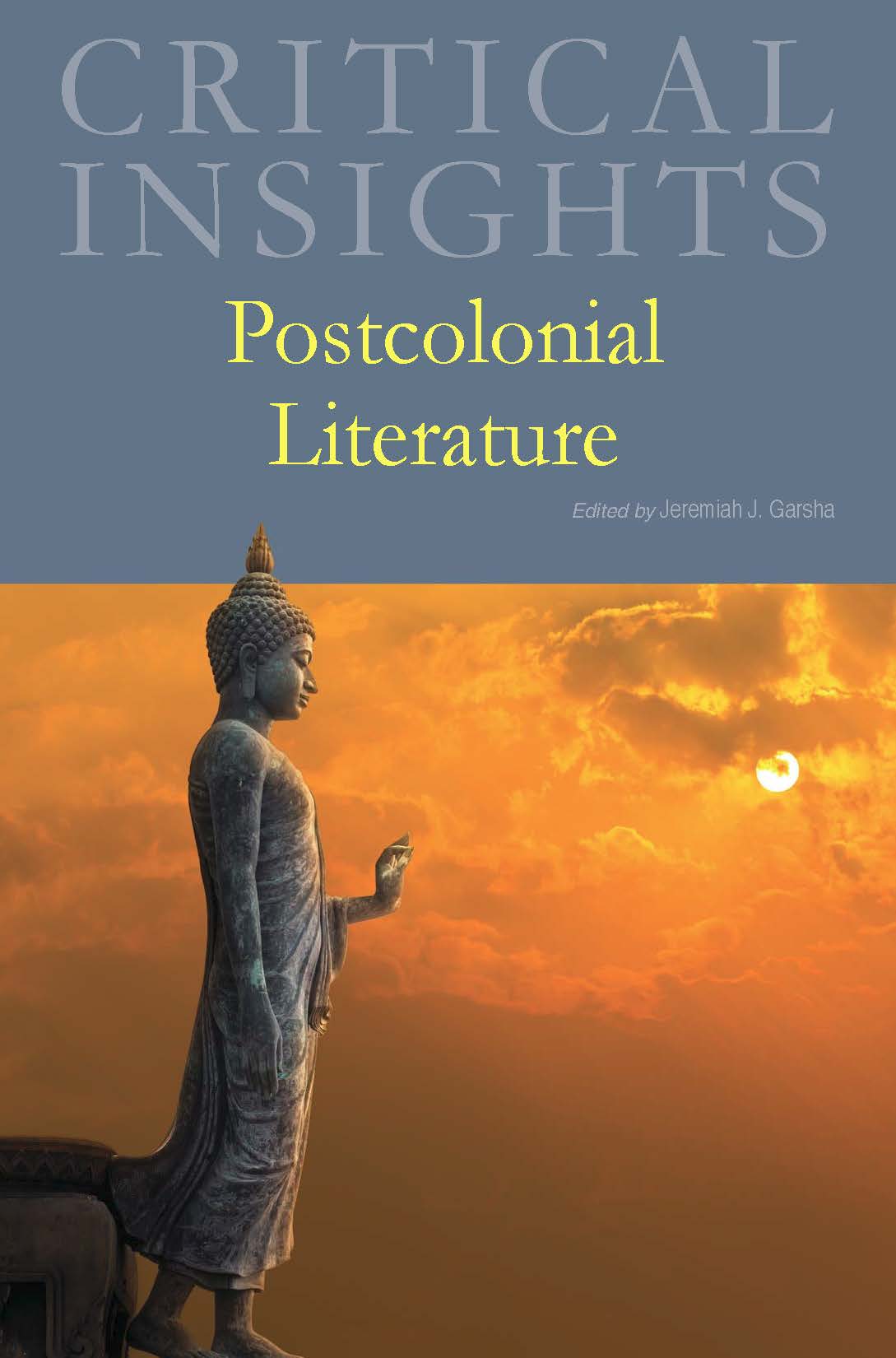 Critical Insights: Post-Colonial Literature
December 2017
---
---
Outstanding, in-depth scholarship by renowned literary critics; great starting point for students seeking an introduction to the theme and the critical discussions surrounding it.
The purpose of this anthology is to explore postcolonial literature in its most broad sense. The chapters herein are purposefully written so that a reader entirely unfamiliar with postcolonial literary traditions will be guided into this rich body of text. No one volume could ever hope to cover the deep history and worldwide impact of postcolonial literature. Moreover, with each passing year hundreds of new works by postcolonial authors or works using postcolonial theory debut. To stay up to date with the ever-growing bibliography would be Sisyphean. Yet, the chapters within this anthology and, comparatively speaking, the limited authors and publications contained within, give the reader access to the fundamental ways one should read postcolonial literature. This volume is meant to instruct. The reader need not have previous knowledge of postcolonialism. Indeed, one does not even need a prior exposure to the specific texts. This book will teach the reader. It will teach the reader how to read a postcolonial work; reading, often literally, the spaces between and outside the page. To encounter postcolonial productions is to encounter colonialism in all of its raw brutality. It is to see the lingering trauma, inherited by authors born long after the crumbling of empire. But beyond the reaction to imperialism occupying many works is the great hope of new innovation. Postcolonial writers use the ruins of the past to create stories that captivate and inspire. They give us a fresh start, grounded in historical perspectives, that change the way we view ourselves and our place in a globalized world.
The greatest accomplishment of this book is in its linkage of international contributors of multiple generations. Professors and postgraduate students mix together in these pages. Each of them have a strong background and personal interest in the subject matter their chapters explore. They are here to guide the reader through each chapter, using a book, play, poem, picture, or TV episode in order to create something truly unique and novel. Whether the reader is encountering the work for the first time, or has viewed it a hundred times, by the conclusion of this volume, the reader will come away with a new understanding of postcolonialism in a way that can be applied to all their future readings.
Critical Insights: Post-Colonial Literature will be global in scope, representing work from Asia, Africa and India and will include essays on authors including Salman Rushdie, Arundhati Roy and Chimamanda Ngozi Adiche.
Each essay is 2,500 to 5,000 words in length, and all essays conclude with a list of "Works Cited," along with endnotes. Finally, the volume's appendixes offer a section of useful reference resources:
About This Volume
Critical Context: Original Introductory Essays
Critical Readings: Original In-Depth Essays
Further Readings
Detailed Bibliography
Detailed Bio of the Editor
General Subject Index