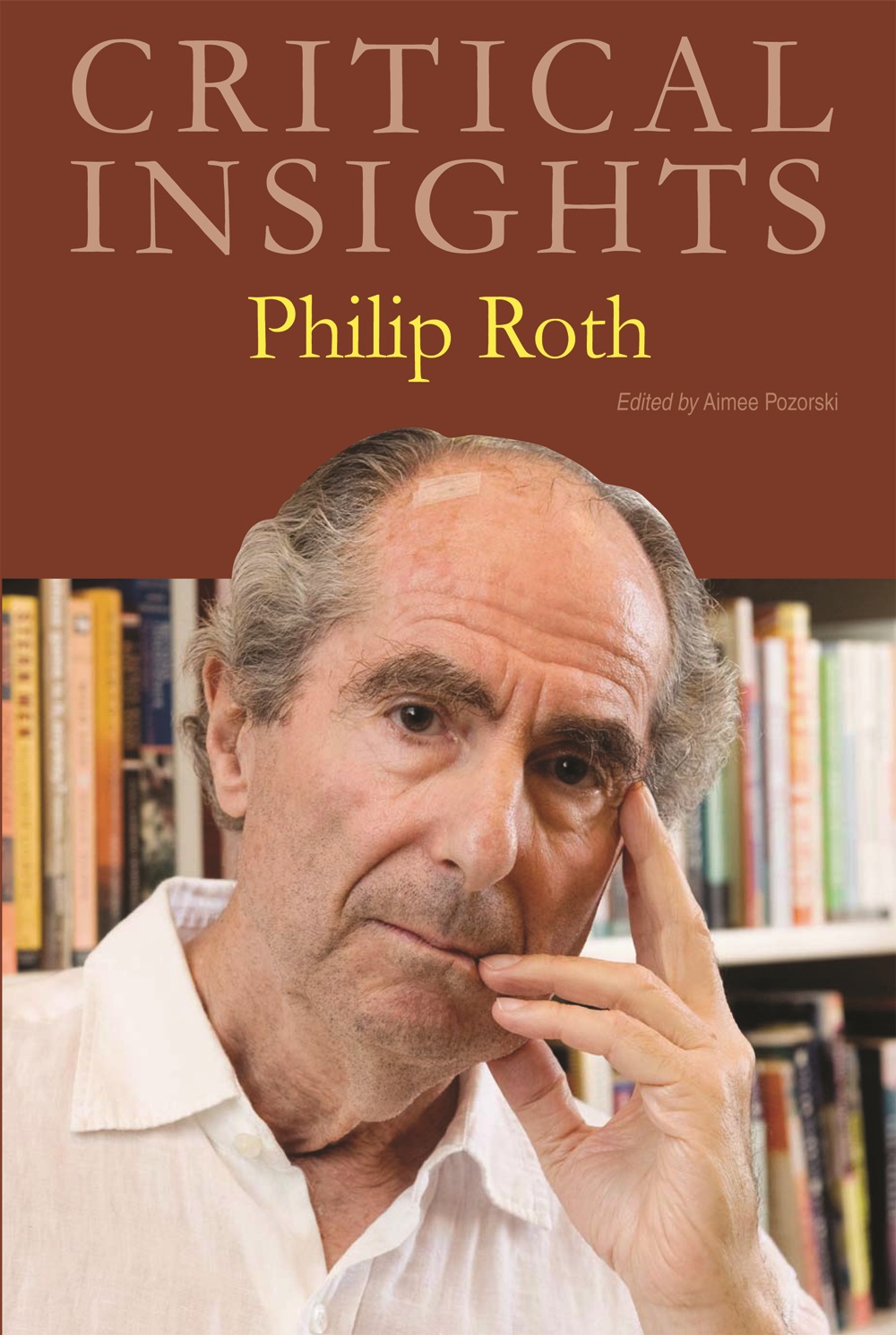 Critical Insights: Philip Roth
March 2013
---
---
Outstanding, in-depth scholarship by renowned literary critics; great starting point for students seeking an introduction to Roth and the critical discussions surrounding his work.
Philip Roth's many honors testify to his importance. He won awards for many of his individual novels, including two National Book Awards (for 1959's Goodbye, Columbus and 1995's Sabbath's Theater), two National Book Critics Circle Awards (for The Counterlife, and 1991's Patrimony), three PEN/Faulkner awards (for 1993's Operation Shylock, The Human Stain, and 2006's Everyman), and a Pulitzer Prize (for American Pastoral). He also won awards for the body of his work, including an award for Jewish Cultural Achievement in the Arts (1993), the gold medal for fiction from the American Academy of Arts and Letters (2001), the National Book Foundation award for distinguished contribution to American letters (2002), the PEN/Nabokov award for lifetime achievement (2006), and the PEN/Bellow award for Achievement in American Fiction (2007). In 2005, he became the third living author to have his works included in the Library of America.


Edited by Aimee Pozorski, Associate Professor of English at Central Connecticut State University and President of the Philip Roth Society, this volume in the Critical Insights series presents a variety of new essays on the Jewish-American writer, who stunned the literary world by announcing his retirement in November of 2012. For readers who are studying Roth for the first time, a biographical sketch relates the details of his life and four essays survey the critical reception of Roth's work, explore its cultural and historical contexts, situate Roth among his contemporaries, and review key themes in his work. Readers seeking a deeper understanding of the writer can then move on to other original essays that explore a bevy of topics, such as major thematic trajectories in Roth's work, the author's use of autobiographical gestures, the mechanics of history in his works, and the author's style in his later writings and books. Works discussed include The Professor of Desire, The Plot Against America, The Ghost Writer, the Nemesis tetralogy, and Roth's American trilogy (American Pastoral, I Married a Communist, and The Human Stain). Among the contributors are Victoria Aarons, Naomi Desrochers, Derek Parker Royal, and Debra Shostak.


Rounding out the volume are a chronology of Roth's life and a list of his principal publications as well as a bibliography for readers seeking to study this fascinating author in greater depth.


Each essay is 2,500 to 5,000 words in length, and all essays conclude with a list of "Works Cited," along with endnotes. Finally, the volume's appendixes offer a section of useful reference resources:
A chronology of the author's life

A complete list of the author's works and their original dates of publication

A general bibliography

A detailed paragraph on the volume's editor

Notes on the individual chapter authors

A subject Index