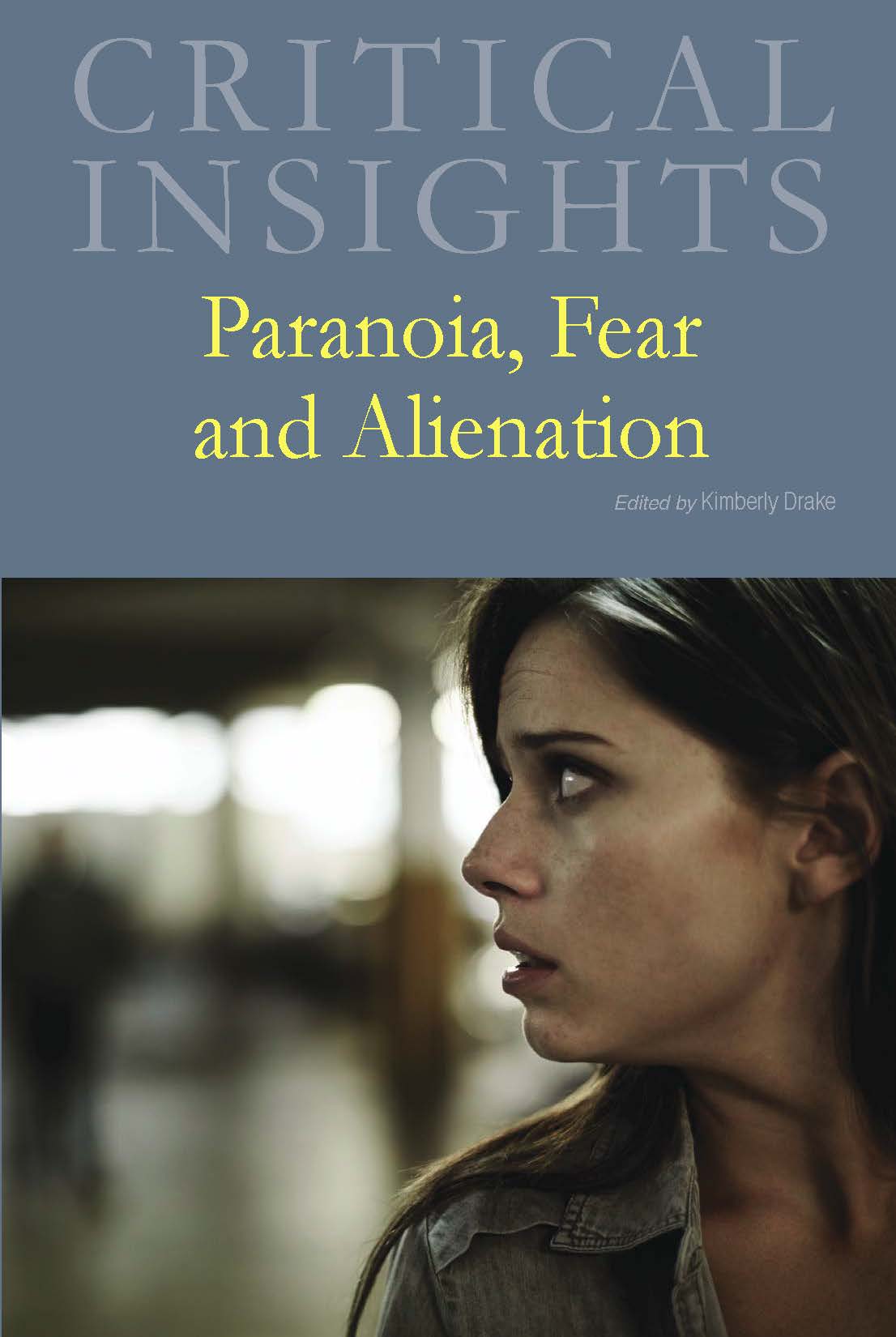 Critical Insights: Paranoia, Fear & Alienation
December 2016
---
---
Outstanding, in-depth scholarship by renowned literary critics; great starting point for students seeking an introduction to the theme and the critical discussions surrounding it.
Fear, paranoia, and alienation are terms that pull in different directions, but they also overlap in key ways, most having to do with the idea that the mind's apprehension of danger, whether that apprehension is accurate or not, can lead to expected emotions. The fact that the body can produce fear-related responses when there is no immediate threat has lead over the centuries of human existence to stories--oral, visual, or written--with the intention of making the audience experience the emotional and physical symptoms of fear.
In this volume of the Critical Insights series are critical works on authors or directors who plunge their readers/viewers into the visceral experience of fear by depicting characters and conflicts as realistically as possible. Included are essays on well-known texts that are likely to be studied in high school and introductory college courses in writing, literature, and/or film. Subjects of analysis include cultural examinations of danger and civility, fear in Shakespeare's Macbeth, historical considerations of women and paranoia, comparisons of the role of the camera, and many others.
Each Critical Insights Edition is divided into four sections: An Introduction, Critical Contexts, Critical Readings, and Resources. In Critical Contexts, the provided essays aim to provide a background to the title, author, or theme that is historical, cultural, and biographical foundation for the reader. The essays in Critical Readings utilize common critical approaches to further analyze the author's work, or specific works according to the selected theme. Each essay is 2,500 to 5,000 words in length, and all essays conclude with a list of "Works Cited," along with endnotes. Finally, the volume's appendixes offer a section of useful reference resources:
Additional Works on the Theme

Bibliography

About the Editor

Contributors

Index