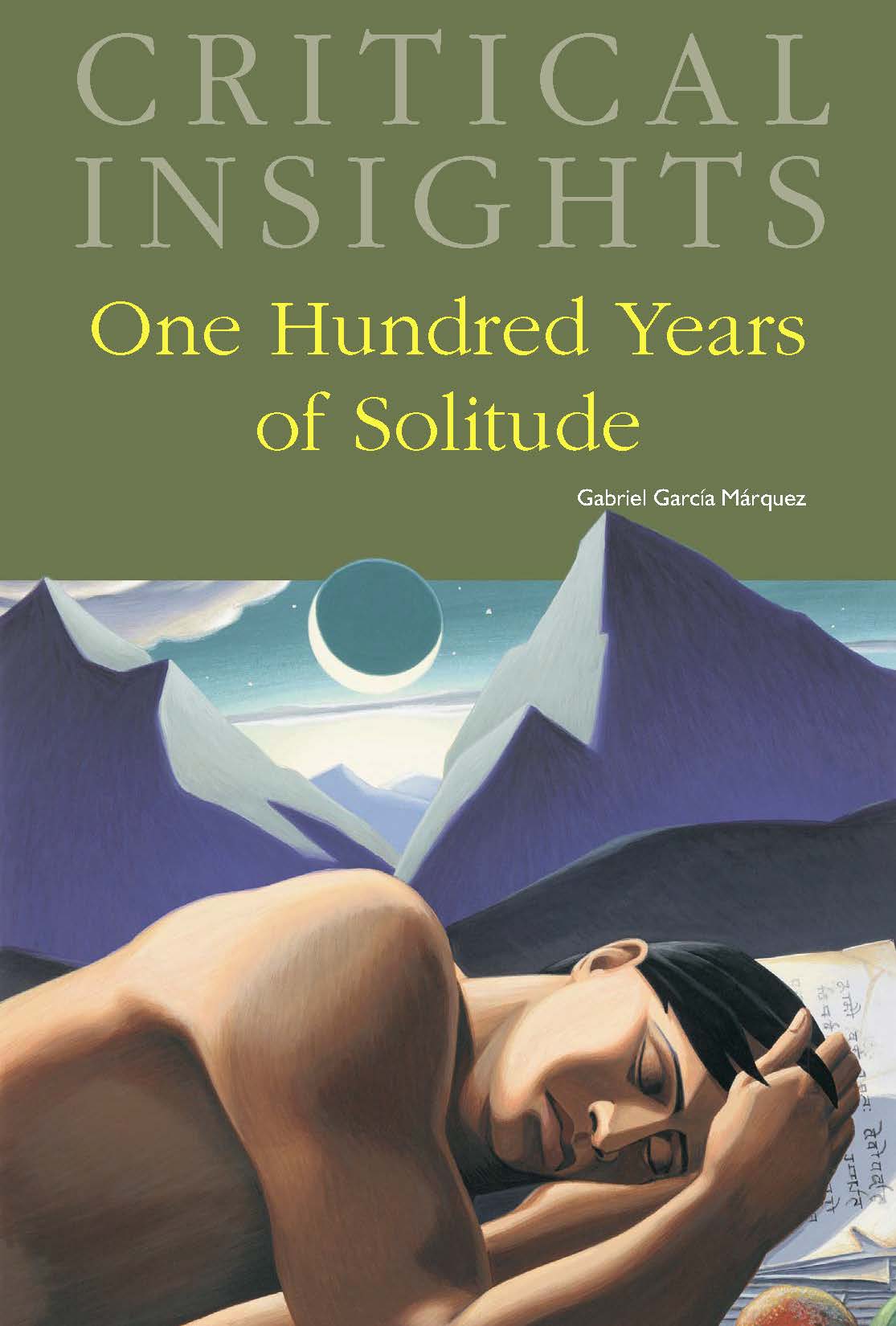 Critical Insights: One Hundred Years of Solitude
October 2010
---
---
Outstanding, in-depth scholarship by renowned literary critics. A great starting point for students seeking an introduction to One Hundred Years of Solitude and the critical discussions surrounding it.
One Hundred Years of Solitude is perhaps Latin America's most famous novel. An overnight sensation when it was first published in 1967, it has been translated into dozens of languages and remains a perennial favorite of readers around the world. It's strange, mesmerizing blend of the real and the fabulous introduced the world to magical realism and has inspired countless writers. More than a simple fantasy, though, it effectively encapsulates the social, political, and historical peculiarities of Latin America and, as Ilan Stavans writes in his introduction to this volume, "manages to build a self-sufficient . . . universe, one paralleling ours."


Introduction
Edited and with an introduction by Ilan Stavans, Lewis-Sebring Professor in Latin American and Latino Culture and Five College-Fortieth Anniversary Professor at Amherst College, this volume in the Critical Insights series brings together a unique grouping of essays on Gabriel García Márquez's seminal work. Stavans's introduction considers the novel's massive scope and pronounces it a Spanish-language masterpiece on par with Cervantes's Don Quixote. Charles Straut, writing for The Paris Review, takes up where Stavans leaves off to celebrate García Márquez's heightened appreciation for the strange and marvelous in reality.


Critical Context
For readers studying the novel for the first time, a valuable introduction is provided in new essays by Amy Sickels and Julieta Vitullo. Sickels describes the political, social, and literary contexts in which García Márquez wrote, and Vitullo evaluates the reputation of One Hundred Years of Solitude as a classic novel in a survey of the formative critical responses to it. A brief biography of García Márquez helps students place the work in the context of its author's life.


Critical Readings
A variety of critical readings on the themes of the pursuit of knowledge, natural and human-made disasters, and translation continue the discussion. Within the first theme, Ariel Dorfman describes how One Hundred Years of Solitude seamlessly interweaves literary and folk narrative forms to recount the history of Latin America, while Elizabeth A. Spiller explores how Renaissance discovery narratives are reflected in its pages. Michael Bell in turn places the novel alongside Jorge Luis Borges's short story "Funes the Memorious" and Friedrich Nietzsche's essay "On the Uses and Disadvantages of History for Life" to create a meditation on memory and forgetting, and Floyd Merrell finds parallels between the Buendía family patriarch, José Arcadio Buendía, and the West's quest to understand nature. Charles Stanion turns his attention to a lingering textual mystery, and in a new essay David Buehrer compares One Hundred Years of Solitude with Vladimir Nabokov's Lolita to suggest that knowledge may be gained through aesthetics.


Natural and human-made disasters are treated in a grouping of four essays. John R. Clark considers whether the hurricane appearing at the novel's conclusion carries apocalyptical or merely satirical import, while the historical, cultural, and medical aspects of the insomnia plague are analyzed by Lorna Robinson and by A. Sghirlanzoni and F. Carella. A. A. Garman concludes the section by attributing Macondo's destruction to the forces of capitalism.


Translation, both metaphoric and literal, preoccupies the last third of the volume's critical readings. A new essay by Gustavo Arango argues that the novel calls upon its readers to translate it into the narratives of their own lives, and Monika Giacoppe compares One Hundred Years of Solitude with another novel featuring a translator, Nicole Brossard's Le Désert mauve. Gregory Rabassa, the English-language translator of One Hundred Years of Solitude, comments broadly on reality and realism in García Márquez's work; Gene Dilmore and Chester S. Halka praise Rabassa's translation while also making a few corrections; and María Mercedes Andrade surveys the initial English-language reception of the novel. Finally, a new essay by Ilan Stavans offers a syntactical analysis of the novel's closing lines, and Claudette Kemper Columbus locates García Márquez's masterpiece within the tradition of the gothic novel.
Each essay is 2,500-5,000 words in length and all essays conclude with a list of "Works Cited," along with endnotes.
Additional Resources:
Chronology of

Márquez's

Life
Works by Gabriel

García Márquez

Bibliography
About the Editor
Contributors
Index
---