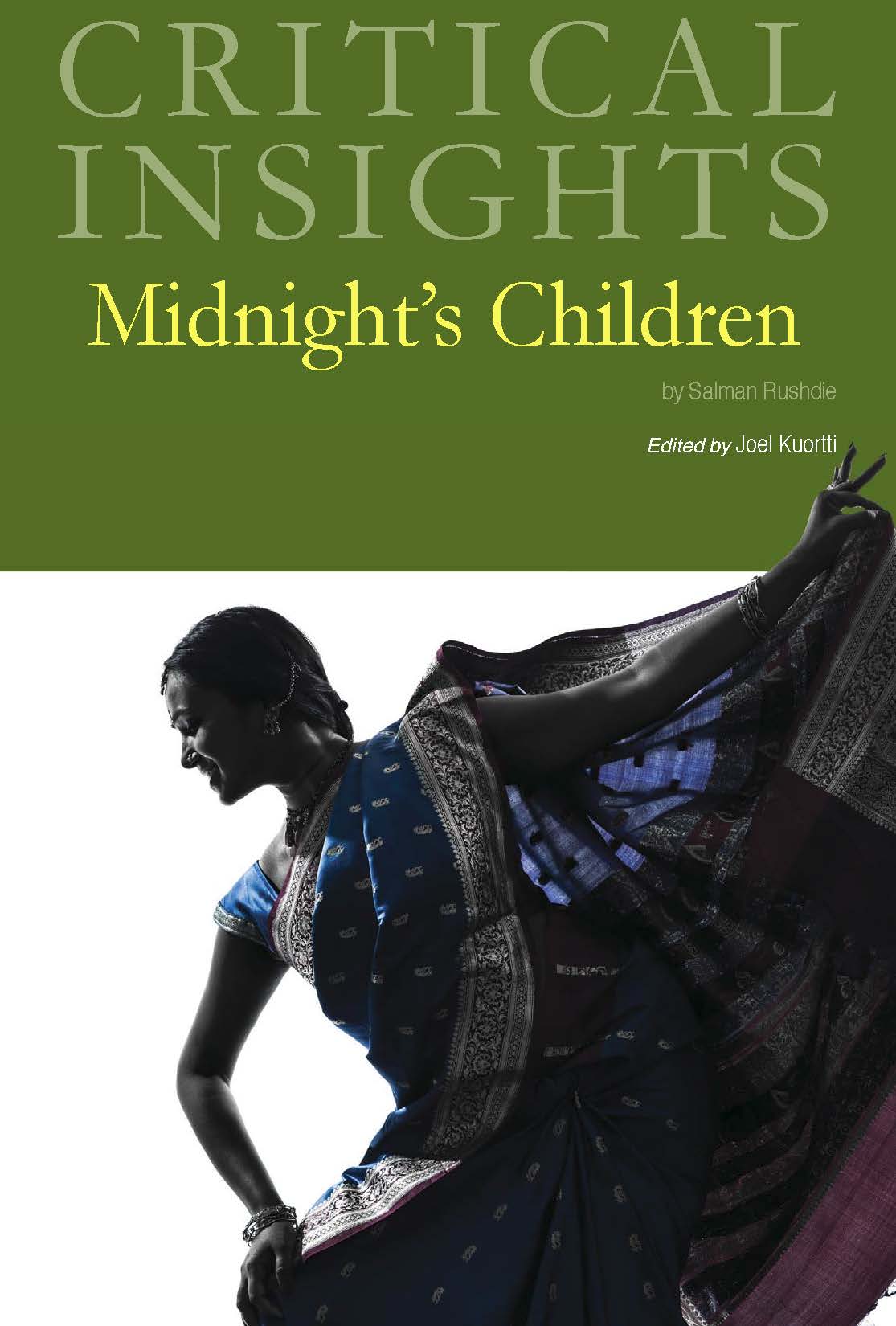 Critical Insights: Midnight's Children
February 2014
---
---
The essays in this novel discuss topics such as ethics, nationalism, translation, and the culture of globalization.
Edited by Joel Kuortti, a specialist in Salman Rushdie's works and post-colonial and transcultural writing, this volume presents a variety of new essays on Salman Rushdie's Midnight's Children. Midnight's Children marked a change in global literary scene as it inaugurated a heightened interest in writings from the formerly colonized countries. There had been post-colonial writings before but in its richness, full with magical realistic depiction and historiographical narration, Rushdie's novel became a trendsetter. Since its publication in 1981, Midnight's Children has been translated into several languages and, in 2012, adapted into a film.
Introduction
As an introduction, the volume opens with this brief explication of the texts in the collection. It is followed with an overview of the main
thematic issues in the novel. These themes—together with other topics—are then discussed in more detail in the main articles. The introductory part also includes a brief outline of Rushdie's career.
Critical Context
In the first section, there are four articles that outline the contextual parameters of Midnight's Children. These essays analyze oth the narrative itself and Rushdie's novel in general by applying the concept of genealogy and Rushdie's oeuvre in general terms. This if followed by a contribution on the critical reception of Midnight's Children. And finally in this section, a comparison between Midnight's Children and Arundhati Roy's The God of Small Things (1997).
Critical Readings
The second section, then, comprises nine critical readings that tackle various aspects of the rich and complex novel. Two of the essays consider, among other things, language from ethico-philosophical and translational points of view. The next four articles enter the field of history and politics, including deep analysis of nationalism in the novel. The three remaining articles discuss the questions of identity and gender - often seen as problematic in Rushdie's works.

Additional Resources:
Chronology of Rushdie's Life
Works by Salman Rushdie
Bibliography
About the Editor
Contributors
Index
---