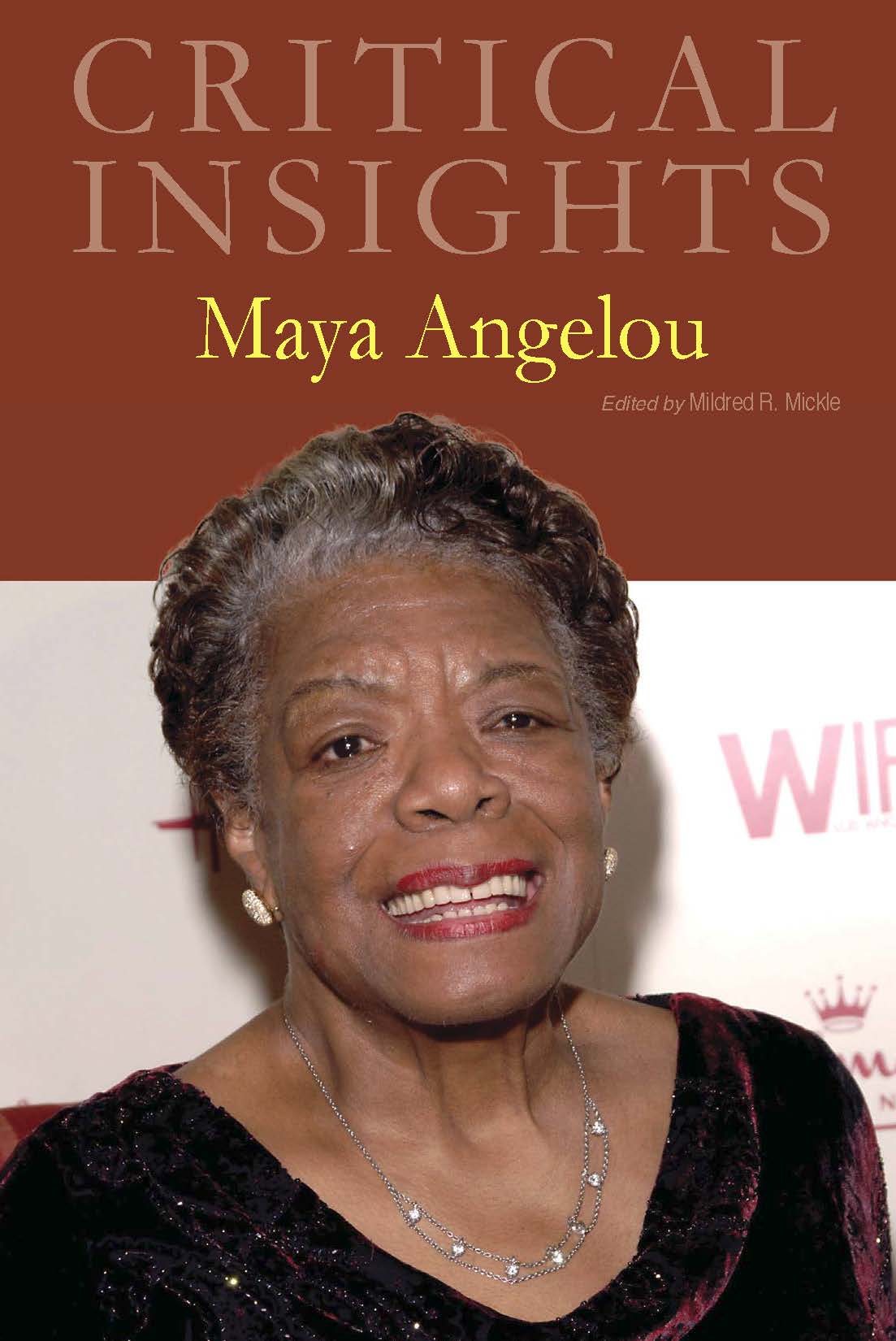 Critical Insights: Maya Angelou
October 2016
---
---
A great starting point for students seeking an introduction to Maya Angelou and the critical discussions surrounding her work.
As an author, poet, actor, singer, dancer, civil rights activist, and more, Maya Angelou lived a life worthy of seven autobiographies. From a troubled childhood in St. Louis to her work with Martin Luther King, Jr. to her vast oeuvre of poetry and prose, this volume profiles one of the most prolific African American voices of the 20th century, author of I Know Why the Caged Bird Sings. In eighty-six years, she published over fifty books of prose, poetry, and children's literature. This collection does contain a few essays that discuss I Know Why the Caged Bird Sings; its primary focus, however, is on her other autobiographies, her essays, and some of her poetry.
The first chapter is a biographical sketch of Maya Angelou in which Mildred R. Mickle provides an overview of Maya Angelou's life, highlighting her major accomplishments; her participation in American theatre; her influence on major twentieth-century figures, like Oprah Winfrey; and her legacy of poignantly written poetry and autobiography. Other essay topics include paradoxical phrasing in late autobiographies, humour, interviews and conversations, use of ethos, logos, and pathos, Africa, and gender.
Each Critical Insights Edition is divided into four sections: An Introduction, Critical Contexts, Critical Readings, and Resources. In Critical Contexts, the provided essays aim to provide a background to the title, author, or theme that is historical, cultural, and biographical foundation for the reader. The essays in Critical Readings utilize common critical approaches to further analyze the author's work, or specific works according to the selected theme. Each essay is 2,500 to 5,000 words in length, and all essays conclude with a list of "Works Cited," along with endnotes. Finally, the volume's appendixes offer a section of useful reference resources:
A chronology of Angelou's life
A complete list of her works and their original dates of publication
A general bibliography
A detailed paragraph on the volumes editor: Mildred R. Mickle
Notes on the individual chapter authors
A subject index