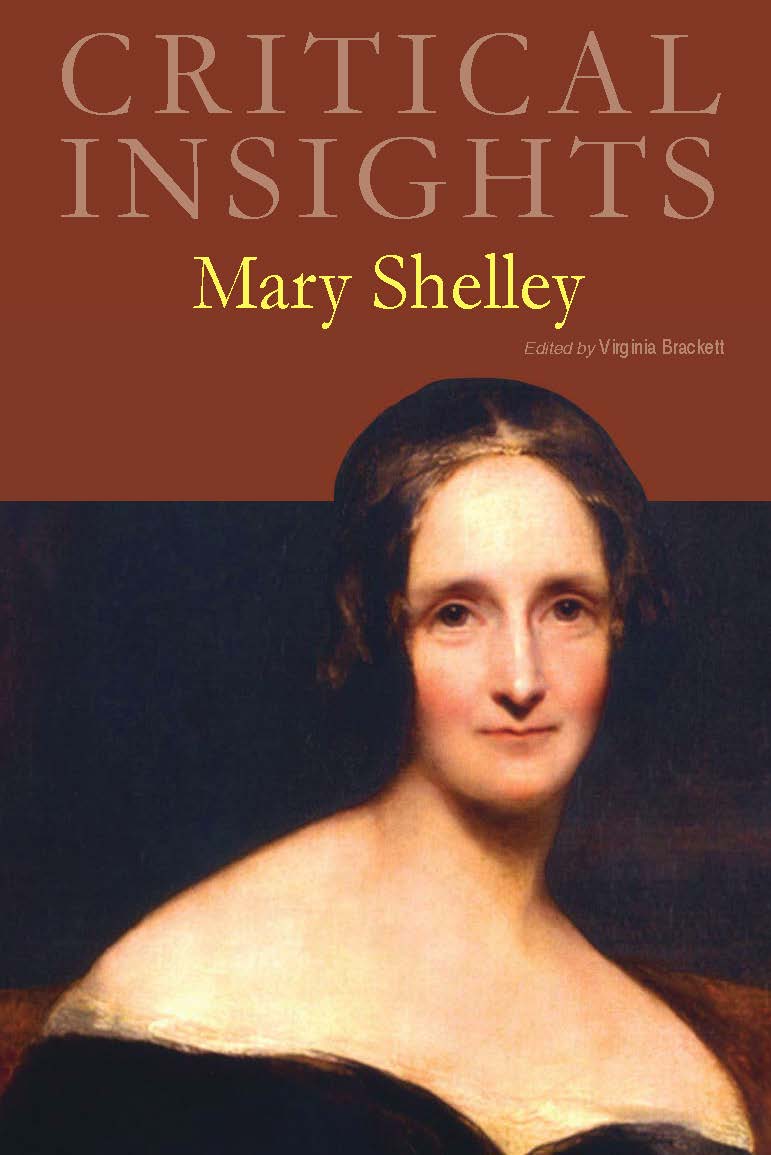 Critical Insights: Mary Shelley
September 2016
---
---
A great starting point for students seeking an introduction to Mary Shelley and the critical discussions surrounding her work.
Best known as the author of the ubiquitous Gothic novel, Frankenstein; or, The Modern Prometheus, Mary Shelley lived an eventful, though grief-stricken life, between troubled finances, her father's disownment, and the death of multiple children. Topics discussed in this compilation include autobiographical elements and themes in her work, the influence of Frankenstein today, and her relationship with her husband, Romantic poet-philosopher Percy Bysshe Shelley. A writer whose biographical details historically attracted as much attention as her art, Shelley has garnered an enthusiastic twenty-first century critical reception for her expanded collection of work, which includes six novels and one novella, dozens of short stories, essays, poetry, travel pieces, and children's literature.
This volume embraces both, celebrating the traditional approach to reading Shelley, while also introducing young readers to more recent interests surrounding her writing. Each essay complements the others, relating through a rich offering of theory and illustration. The result is a tapestry of readings that will interest any reader, whatever her level of previous knowledge about Shelley's work. Essay topics include disability studies, women's education, critical reception and cultural context, trauma, criminal justice in Frankenstein, and gender and form in her short fiction.
Each Critical Insights Edition is divided into four sections: An Introduction, Critical Contexts, Critical Readings, and Resources. In Critical Contexts, the provided essays aim to provide a background to the title, author, or theme that is historical, cultural, and biographical foundation for the reader. The essays in Critical Readings utilize common critcal approaches to further analyze the author's work, or specific works according to the selected theme. Each essay is 2,500 to 5,000 words in length, and all essays conclude with a list of "Works Cited," along with endnotes. Finally, the volume's appendixes offer a section of useful reference resources:
A chronology of the author's life
A complete list of the author's works and their original dates of publication
A general bibliography
A detailed paragraph on the volume's editor
Notes on the individual chapter authors
A subject index