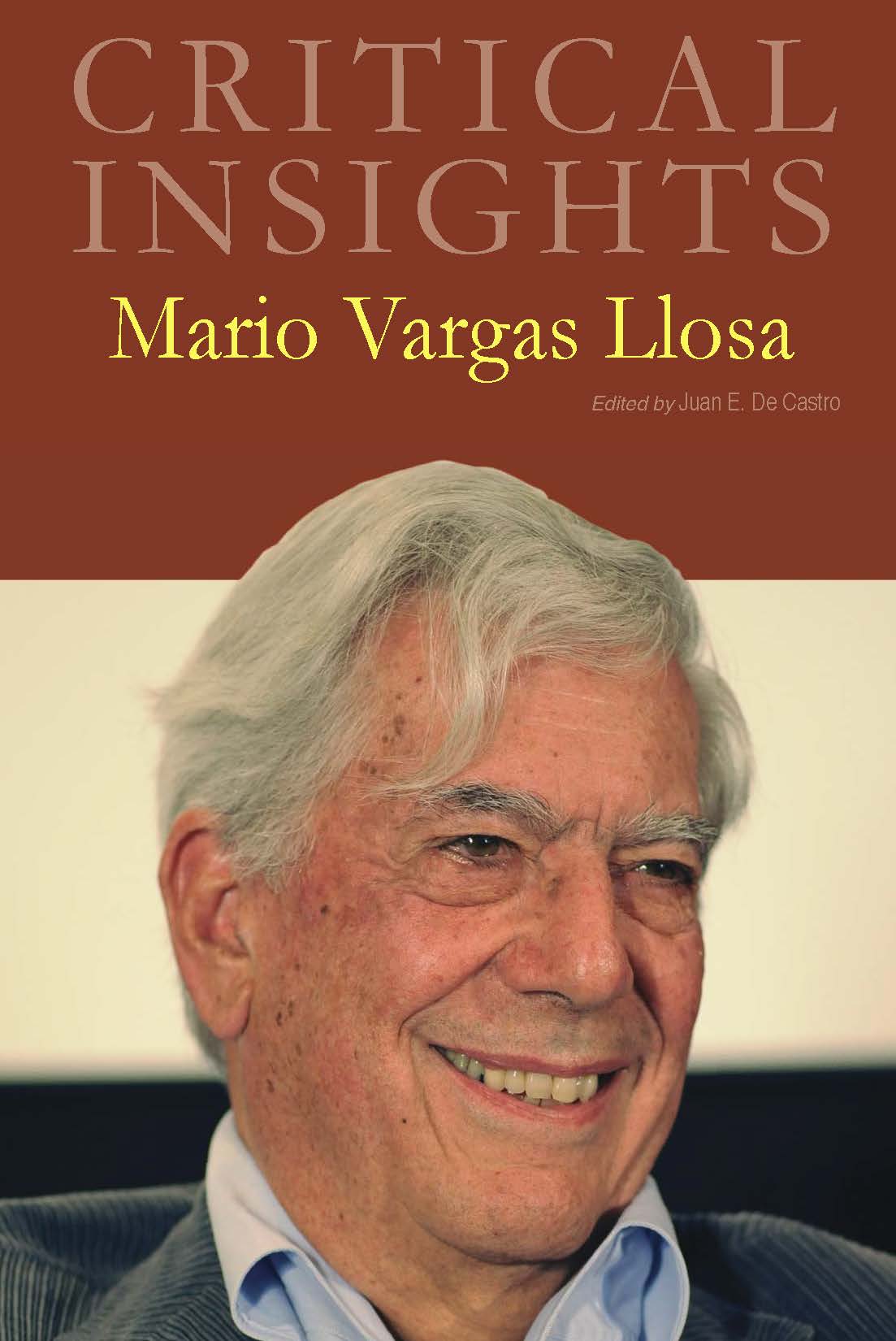 Critical Insights: Mario Vargas Llosa
April 2014
---
---
A great starting point for students seeking an introduction to Mario Vargas Llosa and the critical discussions surrounding his work.
Unarguably the greatest active Spanish language novelist, Mario Vargas Llosa was rewarded with the Nobel Prize in 2010 for, in the Swedish Academy's words, "for his cartography of structures of power and his trenchant images of the individual's resistance, revolt, and defeat." Beginning with Time of the Hero (1963), the searing virtuoso modernist portrayal of the Leoncio Prado military school, which he had in fact attended, to the recent El héroe discreto (The Discrete Hero) (2013), which presents an optimistic vision of his contemporary native Peru, Vargas Llosa has created an unusually vivid and complex fresco of his country's twentieth and twenty first century's political and social evolution. Vargas Llosa has also compellingly portrayed a peasant rebellion in 19th century Brazil in his masterwork The War of the End of the World (1983), the brutal regime of Dominican dictator Rafael Trujillo in his The Feast of the Goat (2000), Flora Tristan's and her grandson Paul Gauguin's search for political and artistic utopias in The Way to Paradise (2003), and the personal and political struggles of English diplomat and Irish independence activist Roger Casement in The Dream of the Celt (2010).


This volume, edited by Juan E De Castro, Associate Professor at Eugene Lang College, The New School for Liberal Arts, includes essays by some of the best-known Vargas Llosa scholars. The articles not only provide an introduction to the Nobel Prize winner's novels and essays, they also trace his artistic and political evolution, and place his works in their historical and cultural context. The contributors are respected Vargas Llosa scholars and include Mark D. Anderson, Gene Bell-Villada, Nicholas Birns, Jeffrey Browitt, Sara Castro-Klarén, Will H. Corral, Alonso Cueto, Carlos Granés, Ignacio López-Calvo, Jean O'Bryan-Knight, Miguel Rivera-Taupier, Haqing Sun, and Raymond L. Williams.


Each essay is 2,500 to 5,000 words in length, and all essays conclude with a list of "Works Cited," along with endnotes. Finally, the volume's appendixes offer a section of useful reference resources:
A chronology of the author's life

A complete list of the author's works and their original dates of publication

A general bibliography

A detailed paragraph on the volume's editor

Notes on the individual chapter authors

A subject Index