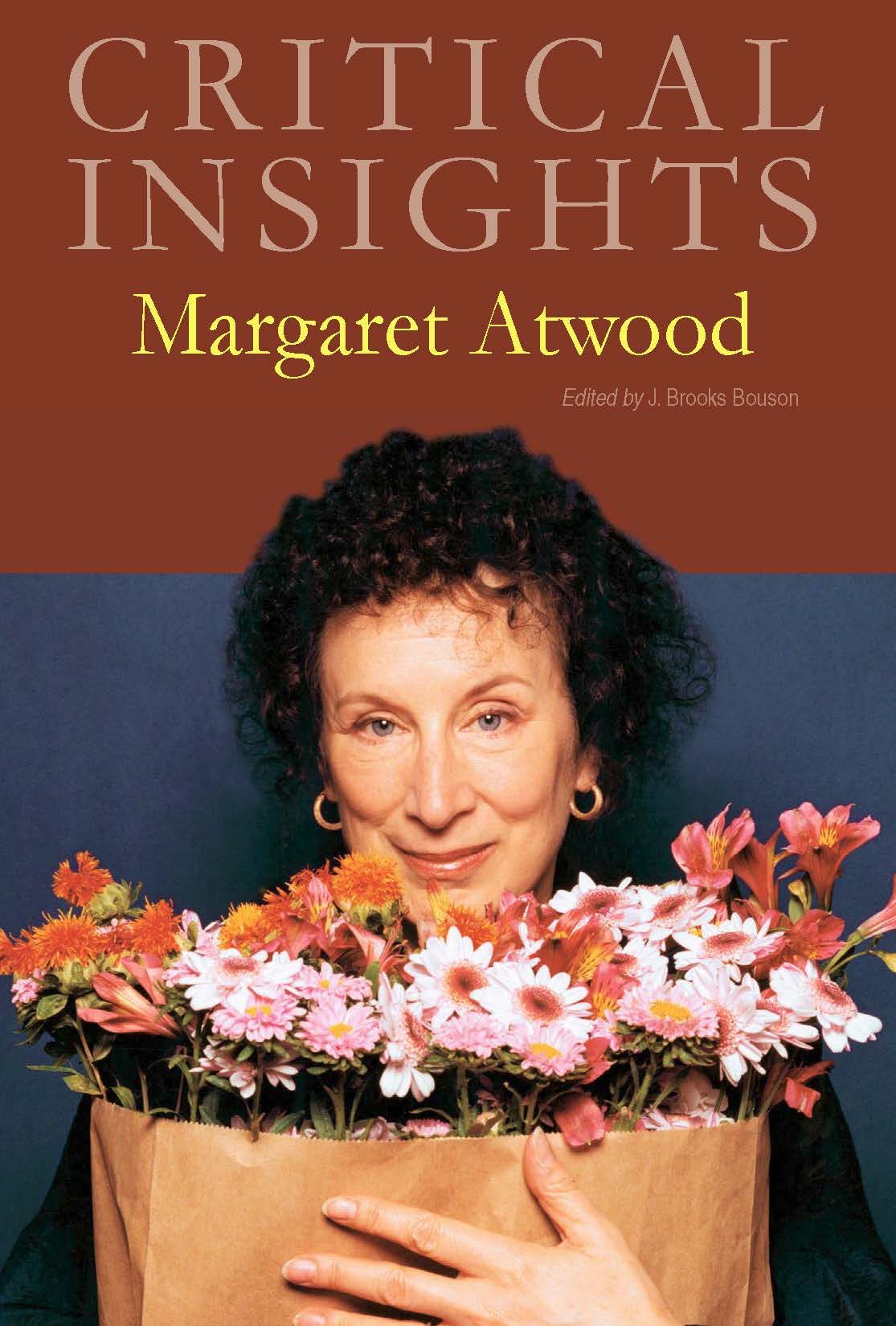 Critical Insights: Margaret Atwood
September 2012
---
---
A great starting point for students seeking an introduction to Atwood and the critical discussions surrounding her work.
As the author of over forty works-including over a dozen novels and over a dozen books of poetry as well as collections of short stories and short fictions, works of literary criticism, and collections of her essays and reviews-Margaret Atwood is indisputably Canada's best-known contemporary author. Her works are taught in colleges and universities all over the world in a variety of courses, including women's literature, contemporary literature, and world and comparative literature. From the beginning of her career, when The Circle Game won Canada's prestigious Governor General's Award, to the recent publication of The Year of the Flood, Atwood has been thrilling readers with her wit, incisive criticism, and complex characters.


Edited by J. Brooks Bouson, Professor of English at Loyola University Chicago, this volume in the Critical Insights series presents a variety of new essays on the Canadian writer. For readers who are studying Atwood for the first time, a biographical sketch relates the details of her life and four essays survey the critical reception of Atwood's work, explore its cultural and historical contexts, situate Atwood among her contemporaries, and review key themes in her work. Readers seeking a deeper understanding of the writer can then move on to other essays that explore topics like Atwood's feminism and Canadian identity; her complex use of myth and folklore; her evolving ecofeminist and environmental concerns; her reworkings of the mystery novel, the historical novel, and the dystopian novel; and the elements of gothicism, spirituality, and trauma that recur throughout her work. Works discussed include Surfacing, The Handmaid's Tale, The Blind Assassin, Alias Grace, Oryx and Crake, and The Year of the Flood as well as selections from her most widely read short story and poetry collections. Among the contributors are Coral Ann Howells, Heidi Slettedahl Macpherson, Michael P. Murphy, and Sharon R. Wilson.


Rounding out the volume are a chronology of Atwood's life and a list of her principal publications as well as a bibliography for readers seeking to study this iconic author in greater depth.


Each essay is 2,500 to 5,000 words in length, and all essays conclude with a list of "Works Cited," along with endnotes. Finally, the volume's appendixes offer a section of useful reference resources:
A chronology of the author's life

A complete list of the author's works and their original dates of publication

A general bibliography

A detailed paragraph on the volume's editor

Notes on the individual chapter authors

A subject index