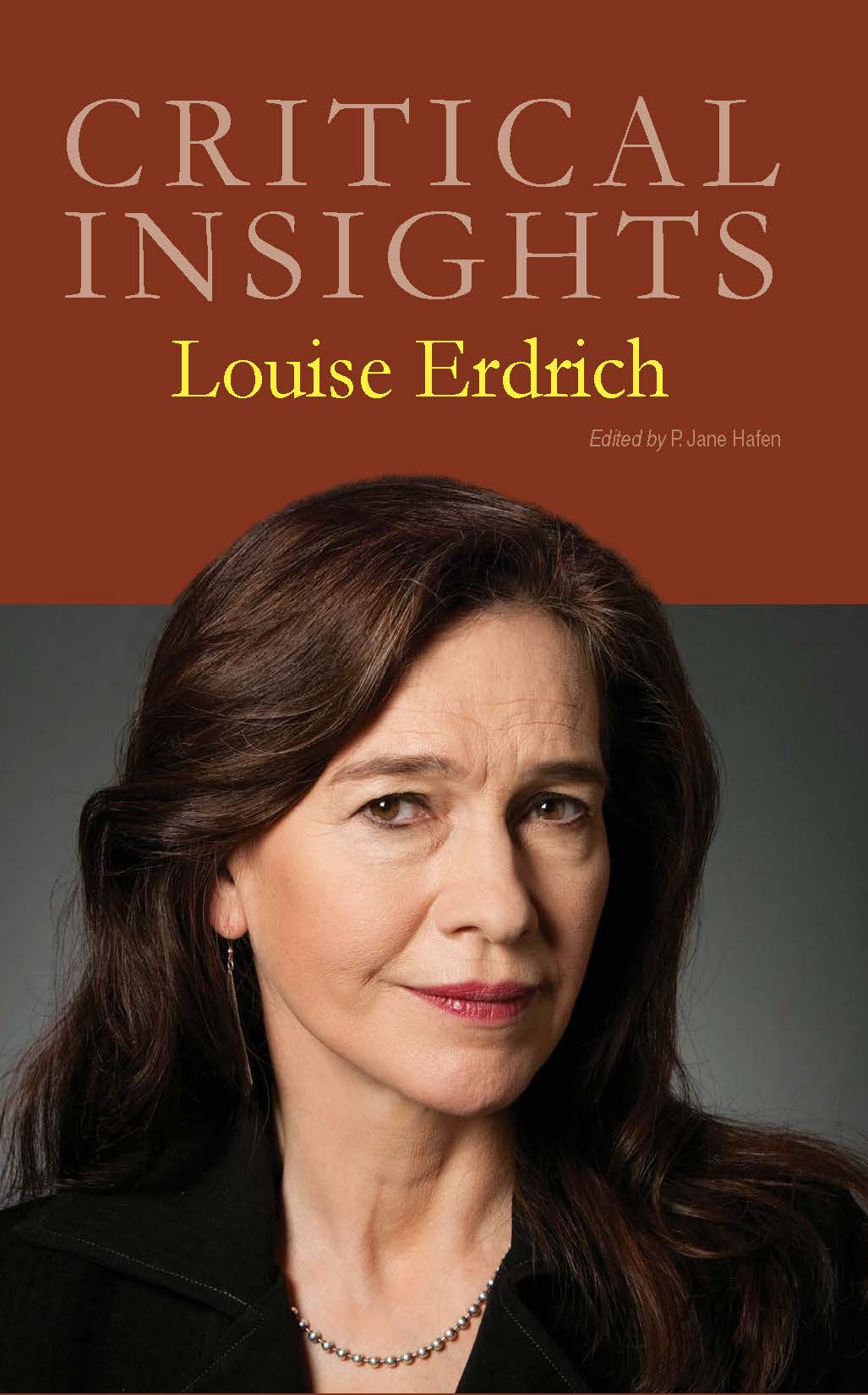 Critical Insights: Louise Erdrich
September 2012
---
---
A great starting point for students seeking an introduction to Erdrich and the critical discussions surrounding her work.
What makes this volume unique is how the essay topics span Louise Erdrich's career. From her early writing of Jacklight (1984) and Love Medicine (1984) through her recent novel, Shadow Tag (2010), this group of authors finds similar themes yet utilizes varied critical approaches and interpretations. These authors include seasoned academics who played important roles in establishing American Indian literatures as a valid area of study, as well as young scholars who have benefited from this university discipline. Consequently, some of the thematic approaches include decolonization, trauma theory, comparative analysis, resistance writing, cultural studies, linguistics, and gender analysis.
Additionally, a number of contributors have established voices in the varied landscape of indigenous criticism, including tribalography. While other collections of Erdrich critcism have an occasional Native critic, this book draws from the expertist of international Ojibwe critics as well as Dakata and Lakota scholars. Having an indigenist readings and general academic literary analysis. The combination of these critical techniques reflects Erdrich's own writing and the multivalanced world she presents and lives in. While many of the essays address Erdrich's Ojibwe heritage, culture, and language, they also discuss the complicated ways Ojibwe characters interact with non-Indians. Several critics consider how the novels show the interracial relationships in border towns and assess these challenging dynamics.
Louise Erdrich is an enrolled member of the Turtle Mountain Chippewas, or Ojibwes. The traditional name is Anishinaabe, meaning "Original People." Some critics will use "Anishinaabe" in a larger cultural and historical sense, and others will use "Ojibwe" or "Chippewa." Erdrich herself has used all three nomenclatures over the course of her career. The authors of this volume user various versions in naming Erdrich's tribal hertiage. Some of the authors recognize that while Erdrich belongs to a specific sovereign trive, circumstances and experiences in her writing can be pan-Indian.
Applying a variety of critical methodologies, these authors together offer readings of texts that illuminate varied ways of understanding and taking account of Erdrich's lyricism, complexities, and compelling narratives. Working with any living and productive authors dates most critical discussions immediately; however, Erdrich's writings presents a unique challenge as new works often revise previous writings or change understandings of the texts. As Erdrich says in the epigraph to Tracks, "The story comes up different every time." Thus, a volume like this cannot be comprehensive, and while the essays are suggestive, they inevitably raise furhter questions.
Grateful acknowledgements are due to all the writers on the project. They each show their appreciation for Erdrich and her works.