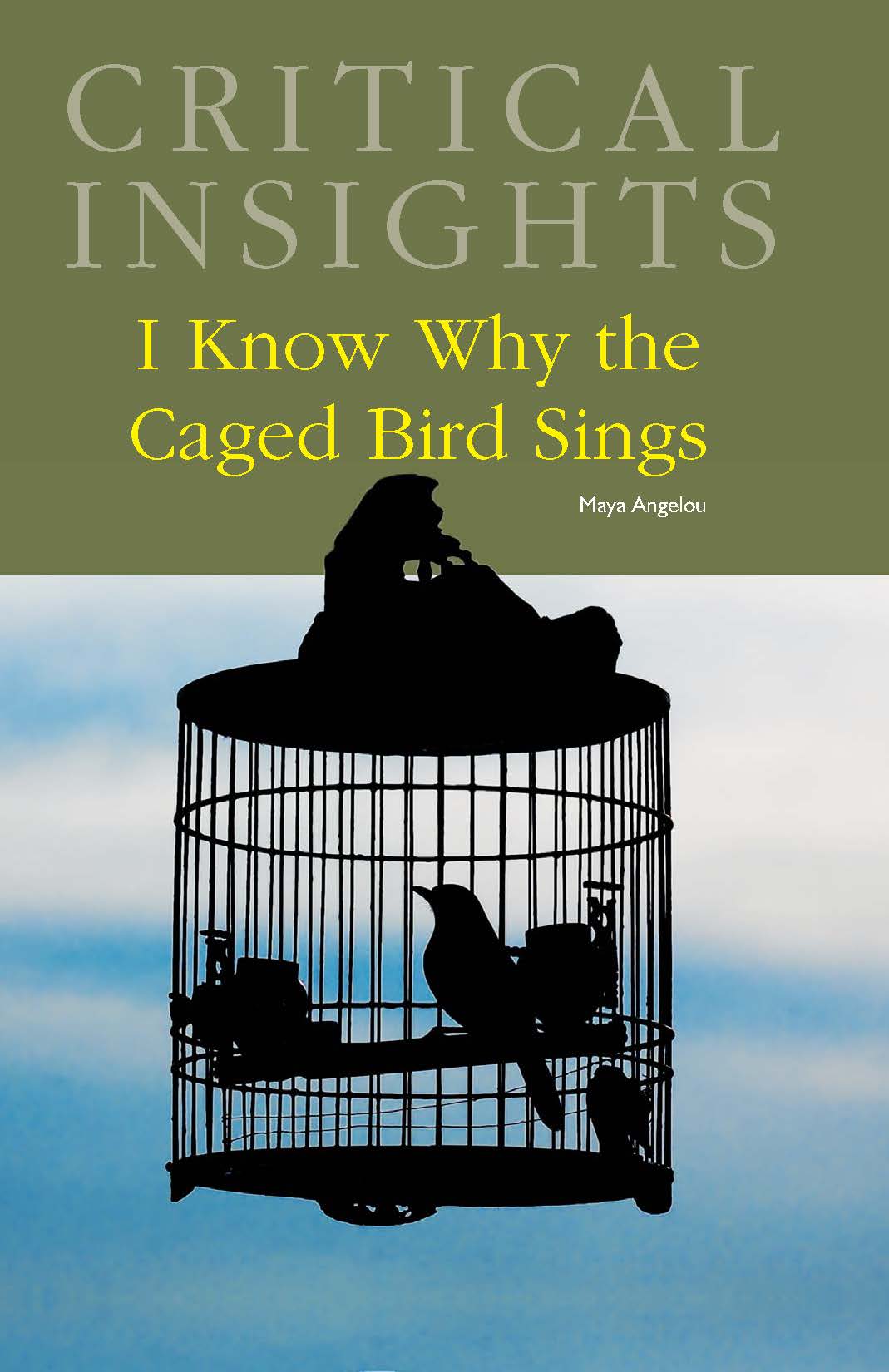 Critical Insights: I Know Why the Caged Bird Sings
October 2009
---
---
This volume brings together a variety of critical offerings on Angelou's famous autobiography.
Maya Angelou's I Know Why the Caged Bird Sings took the world by storm when it was published in 1969. As it shot to the top of best-seller lists, it made Angelou one of the most recognized black women in America. Despite controversy over its frank depiction of sexual abuse, the autobiography is still widely read in high schools and colleges across the country. Three decades after it was published, readers continue to admire Angelou's artistry, wit, and indomitable spirit.


Edited by Mildred R. Mickle, Assistant Professor of English at Penn State Greater Allegheny. Mickle's introduction pays tribute to Angelou's achievement and examines the inspiration she drew from Phillis Wheatley's civil rights advocacy as well as the similarities between Caged Bird and Harriet Jacobs's Incidents in the Life of a Slave Girl and Paul Lawrence Dunbar's poetry. The Paris Review's Christopher Cox reminds readers of how revolutionary Angelou's autobiography was when it was published and recounts the comments Angelou made on her work in an interview with George Plimpton.


Four original essays by Amy Sickels, Pamela Loos, Neil Heims, and Robert C. Evans provide valuable context for reader's new to Angelou's work. Sickels discusses the historical events that surround Angelou's life: the civil rights, black power, and black arts movements as well as the emergence of black women's literature with the first publications of Toni Morrison, Nikki Giovanni, Alice Walker, and Lucille Clifton. Loos provides a survey of the major pieces of criticism on Caged Bird, paying special attention to the book's early reception and how it fits in the autobiographical genre and slave narratives, as well as issues of race, gender, aesthetics, and identity. Neil Heims discusses the struggle for a black identity through readings of both Caged Bird and James Baldwin's If Beale Street Could Talk. Finally, Robert C. Evans examines the role that both formal and informal education play in the young Maya's maturation.


The collection also includes ten previously published essays that examine Caged Bird through a variety of lenses. Critics examine the character of young Maya, noting how her rootlessness contributes to her perseverance and adaptability, as well as how Angelou's narrative technique allows her to recount the details of incredible life without being controlled by them. The book's treatment of sexual abuse is also investigated in the larger context of other black women's narratives of sexual abuse. Other critics attend to Caged Bird's place in the genre of ethnic autobiography and the particular challenges it presents to teachers seeking to expose students multicultural literature; the childhood roots of Angelou's political activism; the influence of blues music on the narrative's structure; and the young Maya's relationships with the black community, literature, and the women in her life.

Each essay is 2,500-5,000 words in length, and all essays conclude with a list of "Works Cited," along with endnotes.
Additional Resources:
Chronology of Angelou's Life
Works by Maya Angelou
Bibliography
About the Editor
About The Paris Review
Contributors
Acknowledgments
Index
---