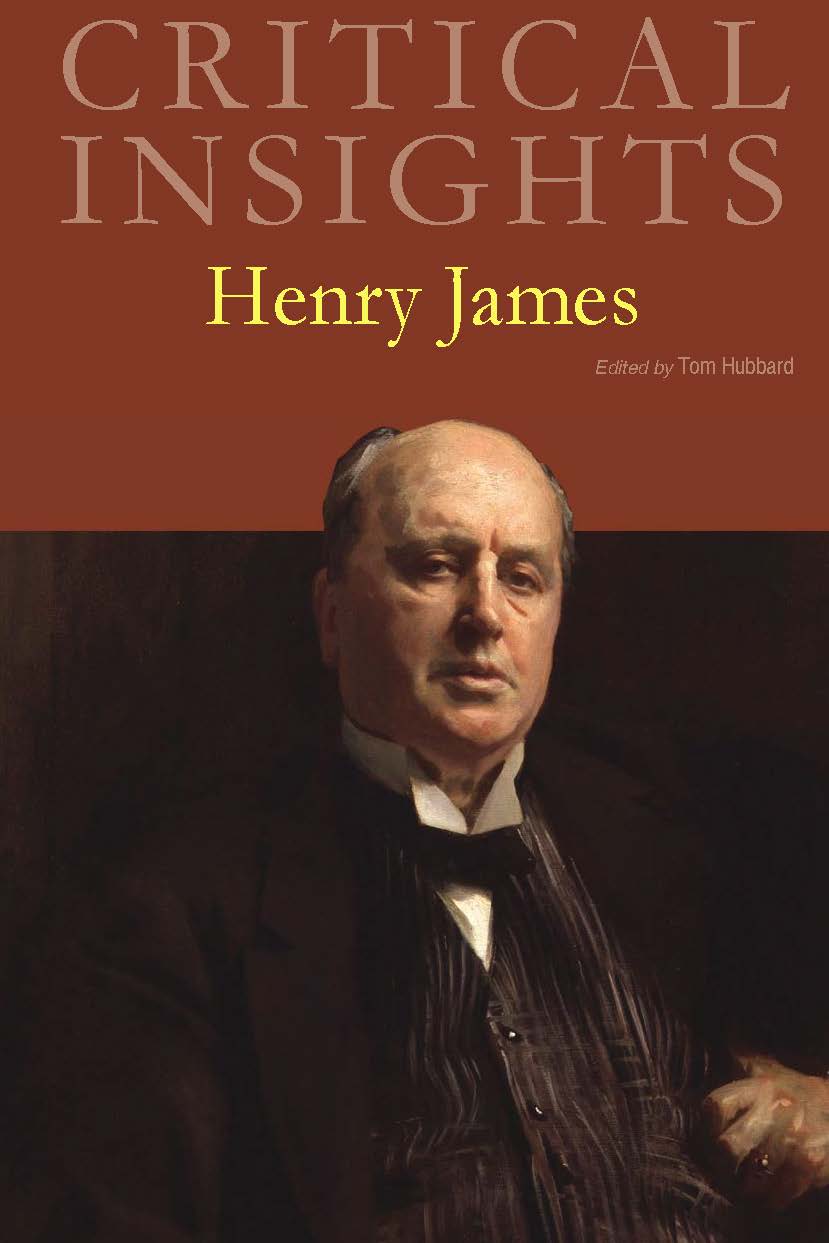 Critical Insights: Henry James
January 2016
---
---
A great starting point for students seeking an introduction to Henry James and the critical discussions surrounding his work.
From the novels The Turn of the Screw and The Portrait of a Lady to his extensive literary criticism, Henry James is recognized today as one of the central novelists and proponents of 19th-century realism. Original essays in this volume analyze the importance of James' work to his contemporaries, the influence of Nathaniel Hawthorne in his writing, and his failed theatrical career.
There is indeed no shortage of history in the present volume, which includes contributions by two professional historians based in James's ancestral Scotland: Owen Dudley Edwards, a leading authority on American and Irish history, as well as a soon-to-be published novelist; and Christopher Harvie, a prolific writer on political and economic history as well as on literature, and also a recently published novelist.
This title is divided into four main sections, starting with Career, Life, and Influence. This section discusses James' career and certain themes of his writings in fairly broad terms, along with a biography about the man behind the literature. The rest of the text examines the writings of Henry James and their growing legacy. Critical Contexts contains four essays that discuss James' life and the impact that he made in the nineteenth century. The ten chapters in the Critical Readings section are arranged in order of the date of publication of the James work under scrutiny.
Each Critical Insights Edition is divided into four sections: An Introduction, Critical Contexts, Critical Readings, and Resources. In Critical Contexts, the provided essays aim to provide a background to the title, author, or theme that is historical, cultural, and biographical foundation for the reader. The essays in Critical Readings utilize common critical approaches to further analyze the author's work, or specific works according to the selected theme. Each essay is 2,500 to 5,000 words in length, and all essays conclude with a list of "Works Cited," along with endnotes. Finally, the volume's appendixes offer a section of useful reference resources:
A chronology of the author's life
A complete list of the author's works and their original dates of publication
A general bibliography
A detailed paragraph on the volume's editor
Notes on the individual chapter authors
A subject Index
---