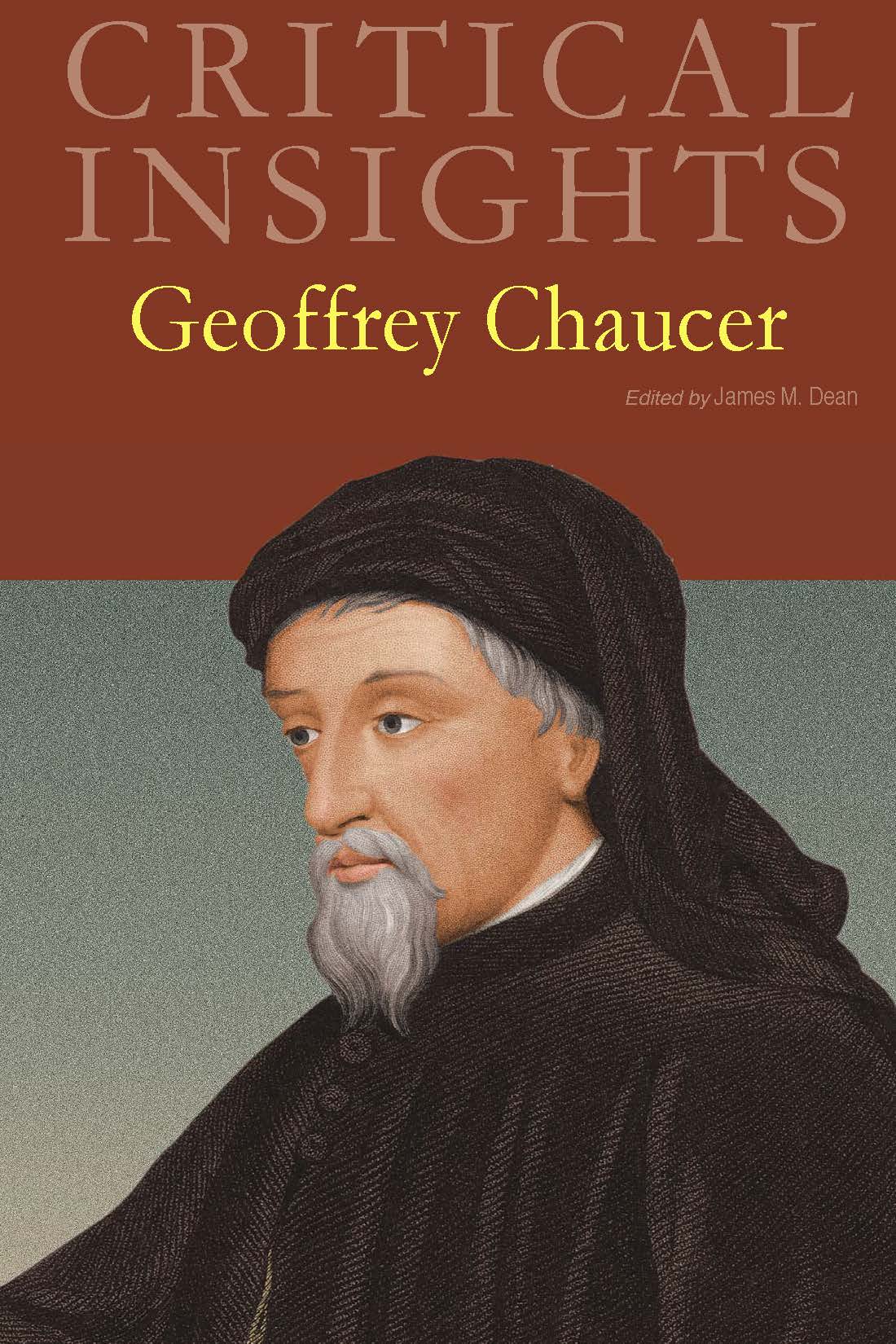 Critical Insights: Geoffrey Chaucer
March 2017
---
---
A great starting point for students seeking an introduction to Geoffrey Chaucer and the critical discussions surrounding his work.
Second only to Shakespeare (who coincidentally came after), Geoffrey Chaucer laid the foundation for English verse. A fourteenth-century master storyteller and comic genius, and the greatest English author of the Middle Ages, he is most famous for his "Canterbury Tales," a hilarious masterpiece full of witty characters such as the Wife of Bath, the Knight, and the Pardoner. Written in episodic dialogues, "The Canterbury Tales" is frequently taught across the educational spectrum--from High School to English Graduate courses--to expose students to the versatility of language and rhetoric, historical and cultural criticism, and the elements of poetry.
This volume focuses on "The Canterbury Tales" with an eye toward Chaucer's English background and the effects this had on his monumental verse; although the "tales" were written in Middle English and published in England, essays will explore the distinct transnational quality of characterization and narrative. Other essay topics will examine essential topics such as gender and horror in The Canterbury Tales and Chaucer's links to Shakespeare and Boccaccio.
Each essay is 2,500 to 5,000 words in length, and all essays conclude with a list of "Works Cited," along with endnotes. Finally, the volume's appendixes offer a section of useful reference resources:
A chronology of Chaucer's life

A complete list of his works

A general bibliography

A detailed paragraph on the volume's editor

Notes on the individual chapter authors

A subject index