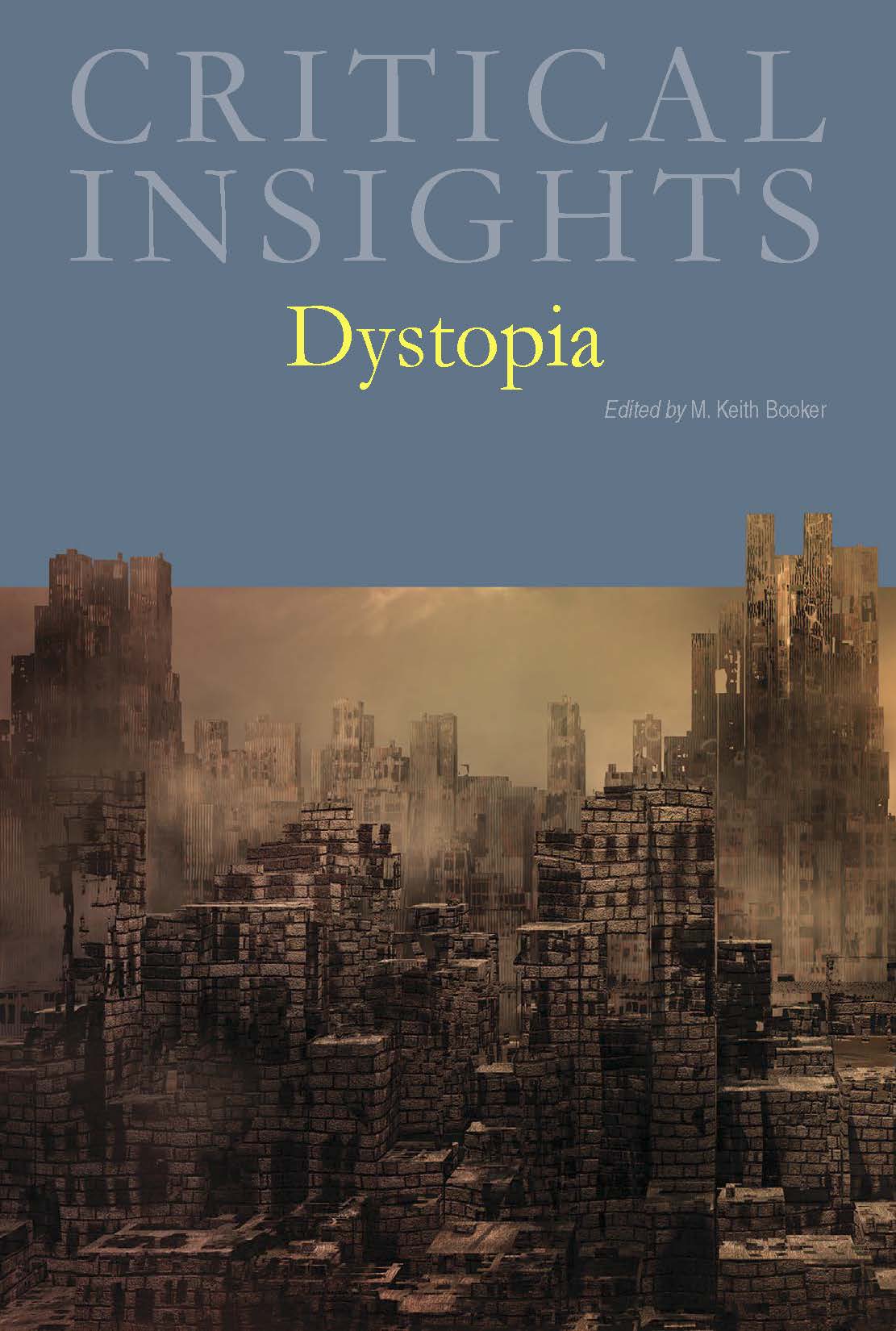 Critical Insights: Dystopia
September 2012
---
---
Great starting point for students seeking an introduction to the theme and the critical discussions surrounding it.
The addition of the word "dystopia" to our common, everyday vocabulary is indicative of both a dark turn taken by our popular culture, and a broader pessimistic turn in the general mood. As evidenced by the success of dark cinematic visions of the future-from Blade Runner (1982), to the Terminator sequence, to the Matrix trilogy-something in our natures respond to stories based in such visions of the future. The events of recent times -- September 11, 2001 being the most telling example - and their attendant sharpening of focus on such concepts as national security versus the privacy of citizens, have certainly contributed to the pervasive sense of anxiety that seems to have developed in our society, and which seems so readily to find catharsis in dystopian dramas. However, as this volume shows, the concept of dystopia is much older. To be dystopian, a work needs to foreground the oppressive society in which it is set, using that setting as an opportunity to comment in a critical way on some other society, typically that of the author and/or the audience. In other worlds, the bleak dystopian world should encourage the reader or viewer to think critically about it, then to transfer this critical thinking to his or her own world.


Edited by M. Keith Booker, Professor of English at the University of Arkansas, this volume in the Critical Insights series presents a variety of new essays on the perennial theme. For readers who are studying it for the first time, a four essays survey the critical conversation regarding the theme, explore its cultural and historical contexts, and offer close and comparative readings of key texts in the genre. Readers seeking a deeper understanding of the theme can then move on to other essays that explore it in depth through a variety of critical approaches to both literature and film. Works discussed include Utopia; Looking Backward; We; Brave New World; Anthem; A Clockwork Orange; Make Room! Make Room!; Fahrenheit 451; Nineteen Eighty-Four; The Handmaid's Tale; and Little Brother.


Rounding out the volume are a list of literary works not mentioned in the book that concern the theme of dystopia and as well as a bibliography of critical sources for readers seeking to study this timeless theme in greater depth.