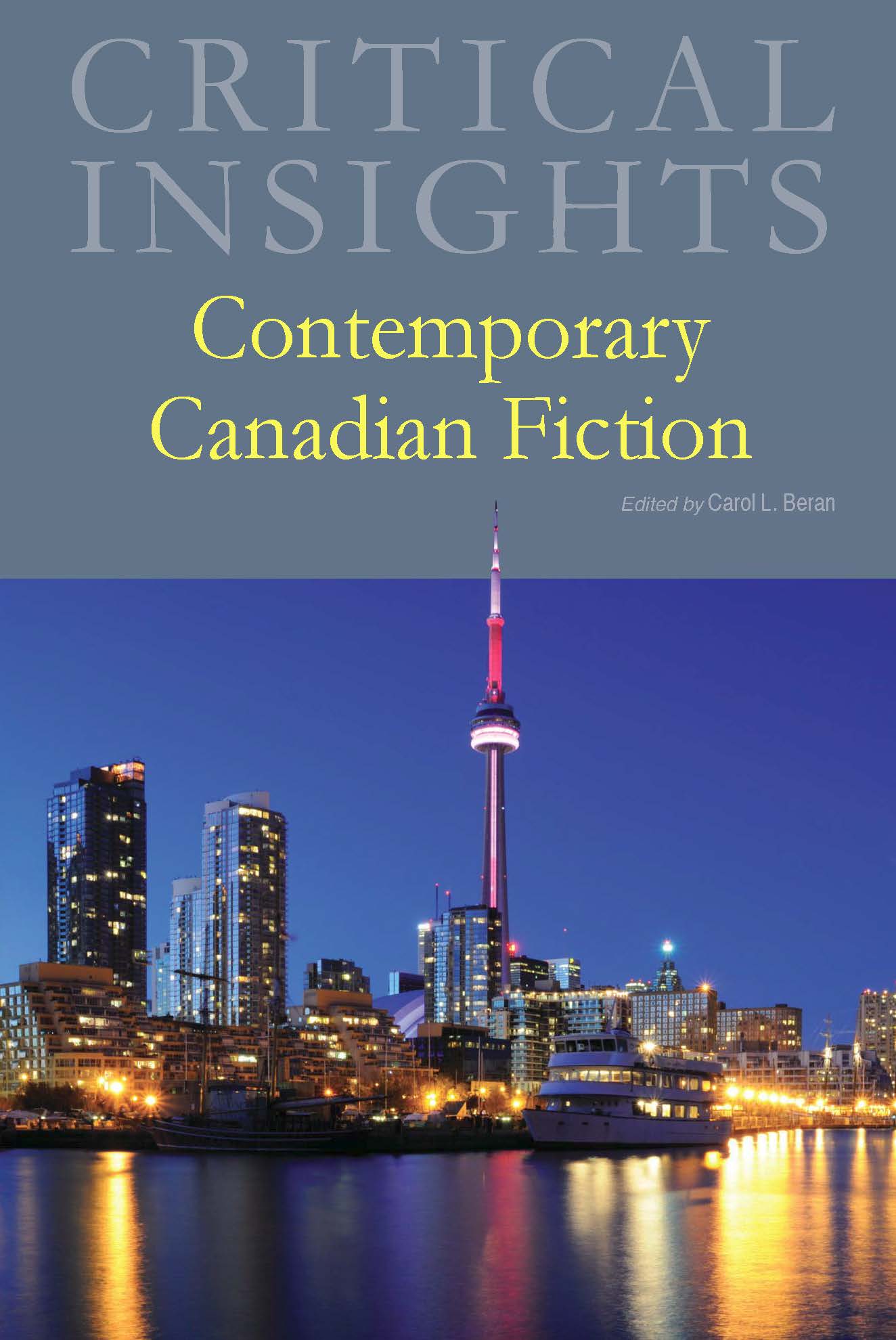 Critical Insights: Contemporary Canadian Fiction
November 2014
---
---
Outstanding, in-depth scholarship by renowned literary critics; great starting point for students seeking an introduction to the theme and the critical discussions surrounding it.
Critical Insights: Contemporary Canadian Fiction takes readers on a journey across Canada, from the eastern Maritime Provinces to British Columbia, covering long and short fiction from 1970 through the present day. Fourteen critical essays examine the scope of Canadian identity from various walks of life, analyzing the works of such nationally and internationally renowned authors as Margaret Atwood, Alice Munro, Jane Urquhart, Lucy Maud Montgomery, Marie-Célie Agnant, Dany Laferrière, Carol Shields, Margaret Laurence, Aritha van Herk, and Madeleine Thien.
This new compilation brings together a full, rich idea of the important themes, struggles, and questions prevalent in Canadian literature, through the scope of a modern-day lens. Canadian writers have long been interacting with the world inside and outside of Canada, exploring ideas of personal fulfillment, multicultural communities, obligations to the common good, and the individual versus society, nature, and him/herself. This brand-new Critical Insights volume tackles those ideas, beginning with two introductory essays from the editor ("About This Volume" and "On Contemporary Canadian Fiction") that detail Canadian writers and how their short stories and novels truly encapsulate the Canadian spirit.
Critical Insights: Contemporary Canadian Fiction is then split up into two sections of essays. The first section, Critical Contexts, presents four original essays by current scholars in contemporary Canadian fiction, offering close readings of the works discussed, addressing how the time period influenced the authors, comparing/contrasting the works with other noteworthy writers or writings, and reviewing critical and popular receptions. The second section, Critical Readings, rounds out the perspectives of the Critical Contexts section with ten critical and analytical essays from renowned twentieth and twenty-first century Canadian fiction scholars, who thoroughly explore the cultural and historical contexts of each work.
This volume's essays include: "Perceptions of Contemporary Canadian Fiction" by Carol L. Beran, "A Literary, Sociocultural, and Political Timeline for Canada and the United States, 1960-2013" by Rita Ross, "Learning How to Read in Atwood's MaddAddam" by Sharon R. Wilson, "Analogical Structure in the Novels of Jane Urquhart" by Patricia Linton,"Understanding a Father's Pain in Madeleine Thien's 'Simple Recipes'" by Janice Fiamengo, "MacLeod's Men" by Shannon Hengen, plus many more.
Each essay is 2,500 to 5,000 words in length, and all essays conclude with a list of "Works Cited," along with endnotes. Finally, the volume's appendixes offer a section of useful reference resources:
About This Volume
Critical Context: Original Introductory Essays
Critical Readings: Original In-Depth Essays
Further Readings
Detailed Bibliography
Detailed Bio of the Editor
General Subject Index