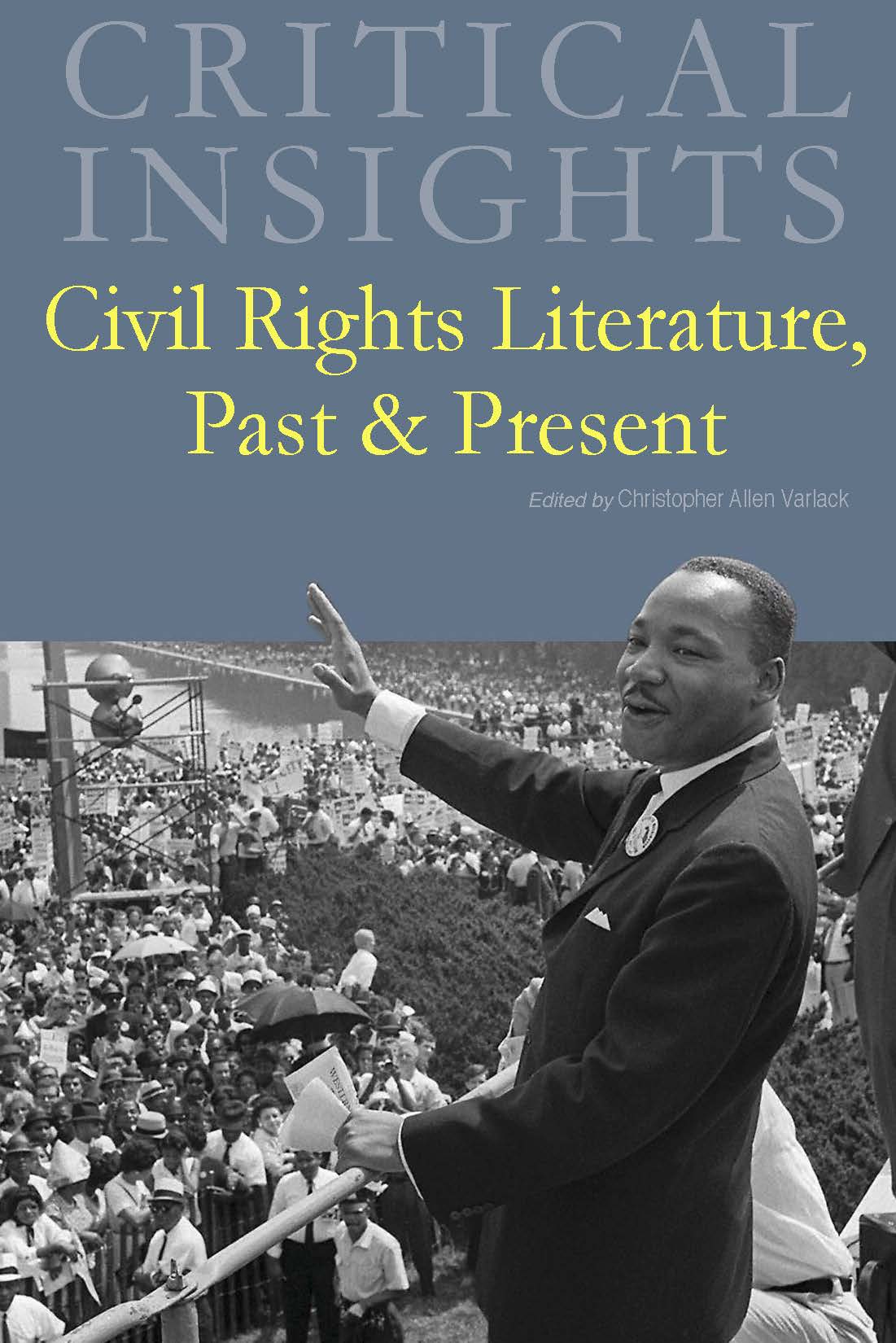 Critical Insights: Civil Rights Literature
February 2017
---
---
Outstanding, in-depth scholarship by renowned literary critics; great starting point for students seeking an introduction to the theme and the critical discussions surrounding it.
American civil rights literature has largely been associated with speeches, letters, and non-fiction works produced by African-American activists of the 1950s and 60s such as Dr. Martin Luther King, Jr. and Malcolm X. This volume not only examines key works of the African-American civil rights debate past and present, it also explores issues of gender equality and sexual orientation integral to civil rights studies.
This new addition to the Critical Insights series aims to critically engage with the existing plethora of canonized literature while contemporizing the conversation with topics currently affecting our nation. Edited by Christopher Allen Varlack from the University of Maryland, Baltimore County, Critical Insights" Civil Rights Literature, Past and Present begins with two introductory essays from the editor that detail the intersection of Race, Gender, and Orientation in American civil rights literature. The remainder of the text is then split up into two sections of essays; Critical contexts, which gives users a background of the material, and Critical Readings, a selection of in-depth, theoretical examinations of civil rights literature.
Each essay is 2,500 to 5,000 words in length, and all essays conclude with a list of "Works Cited," along with endnotes. Finally, the volume's appendixes offer a section of useful reference resources:
About This Volume
Critical Context: Original Introductory Essays
Critical Readings: Original In-Depth Essays
Further Readings
Detailed Bibliography
Detailed Bio of the Editor
General Subject Index