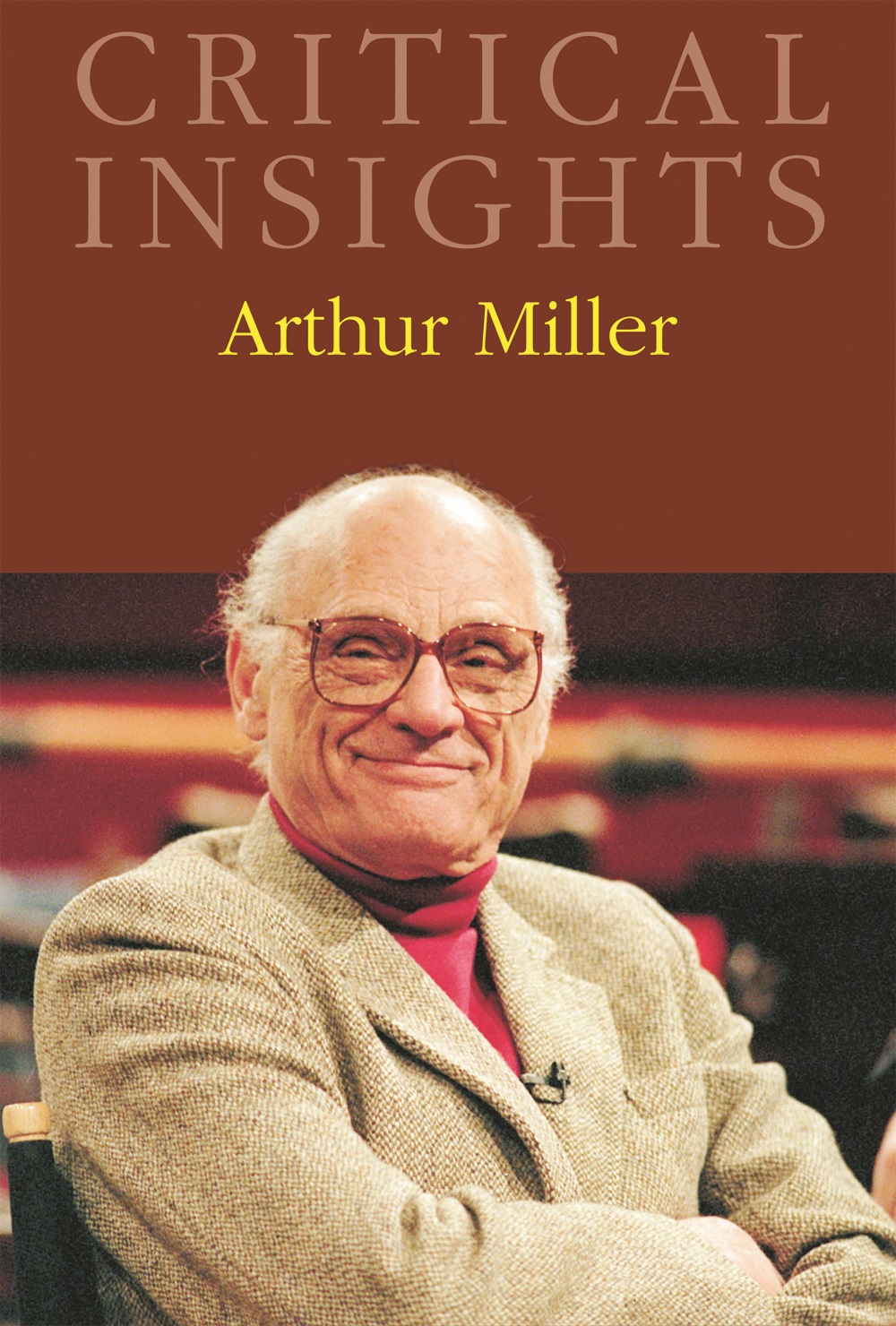 Critical Insights: Arthur Miller
October 2010
---
---
In-depth critical discussions of his life and works - Plus complimentary, unlimited online access to the full content of this great literary reference.
Among the twentieth century's greatest playwrights, Arthur Miller is recognized today as a formative influence on modern American drama. His best plays seamlessly combine the psychological and the social to produce riveting treatments of the fraught relationship between the individual and society. Never satisfied with American realism, he experimented widely throughout his career, drawing on aesthetics as wide-ranging as classical Greek drama, Henrik Ibsen's realism, and Bertolt Brecht's symbolism and expressionism. Like his plays, he maintained a strong sense of political and social responsibility, serving as the president of PEN International and advocating on behalf of artists everywhere for freedom of expression. When he died in 2006, Broadway theaters darkened their lights in respect for this playwright who forever changed American theater.


Edited and with an introduction by Brenda Murphy, Board of Trustees Distinguished Professor of English at the University of Connecticut, this volume brings together a variety of new and classic essays on Miller's life and works. Murphy's introduction reflects on the aesthetic innovation that marked Miller's career as well as his lasting legacy, and Richard Beck, writing for The Paris Review, celebrates the flawless architecture of Miller's plays.


For readers new to Miller, a brief biography presents the events of his life, and a quartet of new essays provide valuable context for studying his work. Pamela Loos compares the family dynamics of the father-son plays All My Sons and Death of a Salesman, and Stephen A. Marino offers a close reading of Death of a Salesman to make a case for Miller's mastery of figurative and poetic language. Katherine Egerton reviews Miller's biography to elucidate how his political commitments in life informed his work, and Jane K. Dominik offers a thorough account of the early reviews of Miller's plays as well as later critical writings on Miller.


Twelve previously published essays continue the discussion. Of these, Steven R. Centola's study of Miller's language and Christopher Bigsby's description of the playwright's intricate negotiations with American politics, art, and society offer overviews of Miller's life and work. Seven other essays focus on Miller's most commonly studied plays, including Death of a Salesman, The Crucible, All My Sons, A View from the Bridge, and The Price, as well as his lesser-known later plays, such as After the Fall, An American Clock, Broken Glass, and Resurrection Blues. Contributors include James A. Robinson, George Monteiro, J. Chris Westgate, Gerald Weales, Brenda Murphy, Susan C. W. Abbotson, Terry Otten, and Jeffrey D. Mason. Finally, Laurence Goldstein reviews Miller's fiction to make the case that its neglect has been unwarranted.


Finally, the volume's appendixes offer a section of useful reference resources:
A chronology of the author's life

A complete list of the author's works and their original dates of publication

A general bibliography

A detailed paragraph on the volume's editor

Notes on the individual chapter authors

A subject Index