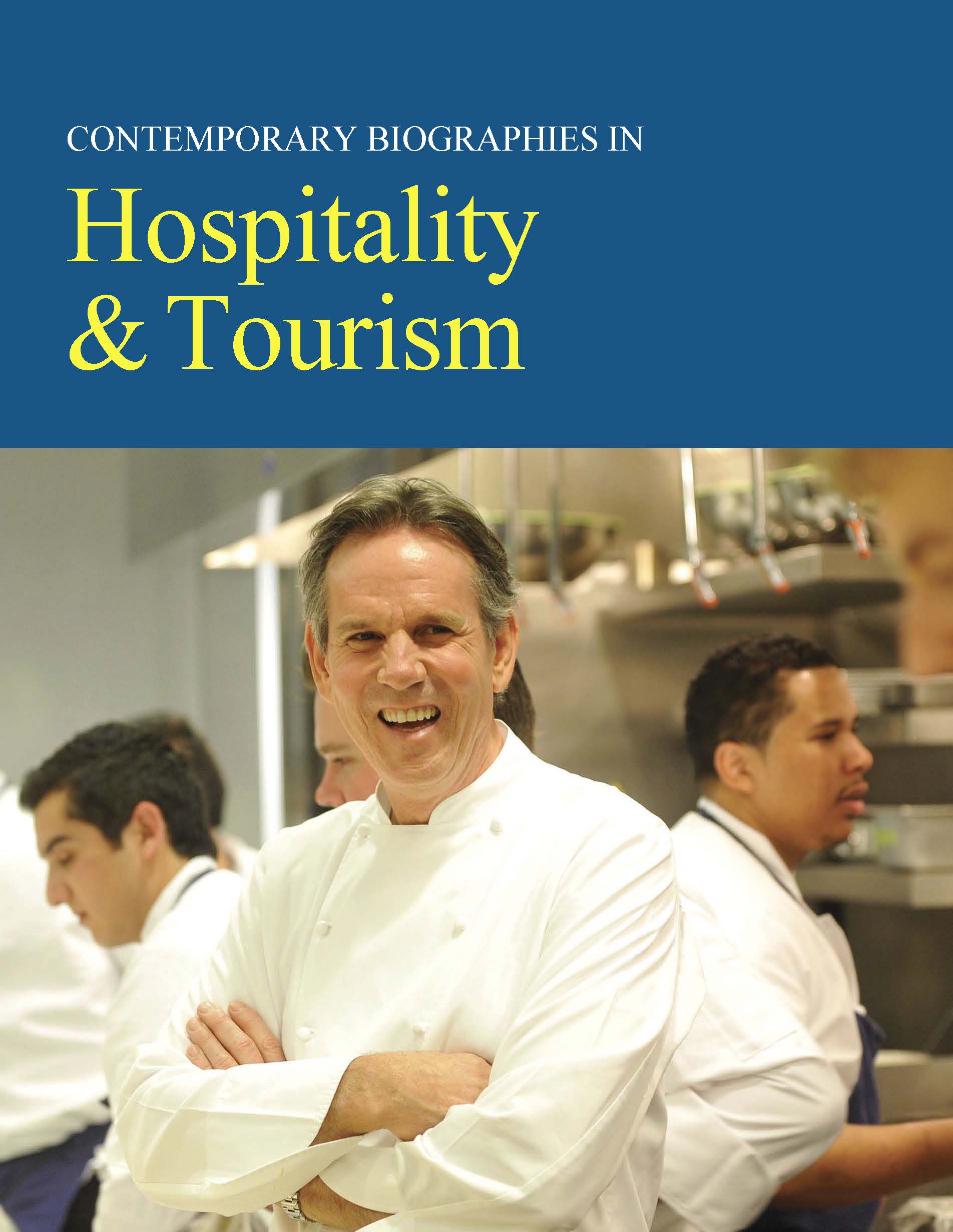 Contemporary Biographies in Hospitality & Tourism
July 2014
---
---
Contemporary Biographies in Hospitality & Tourism is a collection of twenty-eight biographical sketches of "living leaders" in the fields of hospitality and tourism.
These up-to-date profiles draw from a variety of sources and are an invaluable resource for researchers, teachers, students, and librarians. Students will gain a better understanding of the educational development and career pathways of the contemporary hospitality and tourism specialist to better prepare themselves for a career in these industries.
Articles in Contemporary Biographies in Hospitality & Tourism range in length from 1,000 to 4,000 words and follow a standard format. All articles begin with ready-reference listings that include birth details and concise identifications. The article then generally divides into several parts, including:
Early Life & Education
Life's Work
Most Significant Contributions
Significance
An appendix consisting of ten historical biographies culled from the Salem Press Great Lives series, introduces readers to professionals in hospitality and tourism of historical significance integral to those whose work and research revolutionized these industries.
The book ends with a general Bibliography that offers a comprehensive list of works for students seeking out more information on a particular individual, plus a separate bibliography of Selected Works that highlight the significant published works of the professionals profiled. A Profession Index, listing subjects by profession is also included.
---