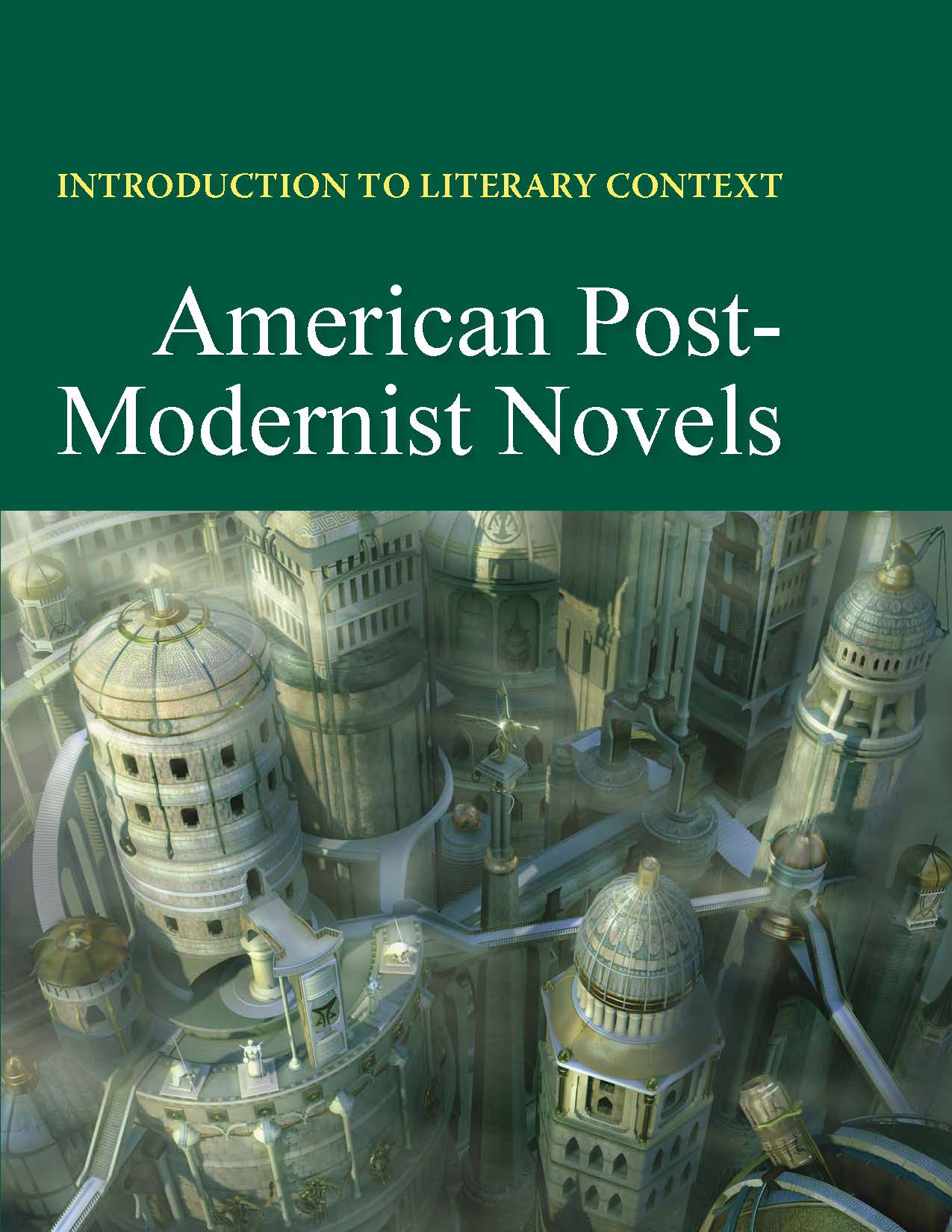 Introduction to Literary Context: American Post-Modernist Novels
November 2013
---
---
The Introduction to Literary Context series provides introductory overviews of some of the world's best-known works of literature, including novels, short stories, novellas, and poems, placing them in historical, societal, scientific and religious context of their time to deepen understanding and encourage discussion.
This series is designed to introduce students to the world's greatest works of literature—including novels, short fictions, novellas, and poems – not only placing them in the historical, societal, scientific and religious context of their time, but illuminating key concepts and vocabulary that students are likely to encounter.
Post-Modernist American Novels covers 37 novels written by American and Canadian authors, and published between 1960 and 2000. The list of authors is diverse – including male, female, African Americans, Latin Americans and Native Americans – and their stories are based on real life experiences and struggles, as individuals, as groups, and as countrymen.
Authors include John Updike, Kurt Vonnegut, Toni Morrison, Barbara Kingsolver, Margaret Atwood, Don DeLillo, and Anita Diamant. Popular works featured in this title, include:
The Bell Jar, Sylvia Plath
Beloved, Toni Morrison
The Handmaid's Tale, Margaret Atwood
Rabbit, Run, John Updike
Do Androids Dream of Electric Sheep?, Philip K. Dick
Portnoy's Complaint, Philip Roth
And many, many more!
The essays in Post-Modernist American Novels appear alphabetical by title of the work. Each is 6–8 pages in length and includes the following sections:
-Content Synopsis: summarizes the plot of the work, describing the main points and prominent characters in concise language.
-Historical Context: describes the relevance to the story of the moods, attitudes and conditions that existed during the time period in which the novel took place.
-Societal Context: describes the role that society played within the work, from the acceptance of traditional gender roles to dealing with mental illness.
-Religious Context: explains how religion—of the author specifically, or a group generally—influenced the novel.
-Scientific & Technological Context: analyzes to what extent scientific and/or technological progress has affected the story.
-Biographical Context: offers biographical details of the author's life, which often helps students to make sense of the story.
-Discussion Questions: a list of 8–10 thoughtful questions that are designed to develop stimulating and productive classroom discussions.
-Essay Ideas: a valuable list of ideas that will encourage students to explore themes, writing techniques, and character traits.
-Works Cited
-For Further Study
Post-Modernist American Novels ends with a General Bibliography and Subject Index.
A great starting point from which to embark on further research, Introduction to Literary Context is a perfect foundation for Critical Insights, Salem's acclaimed series of critical analysis written to deepen the basic understanding of literature via close reading and original criticism.
---